Dozens of Romanian teachers learn new educational techniques at dedicated event this week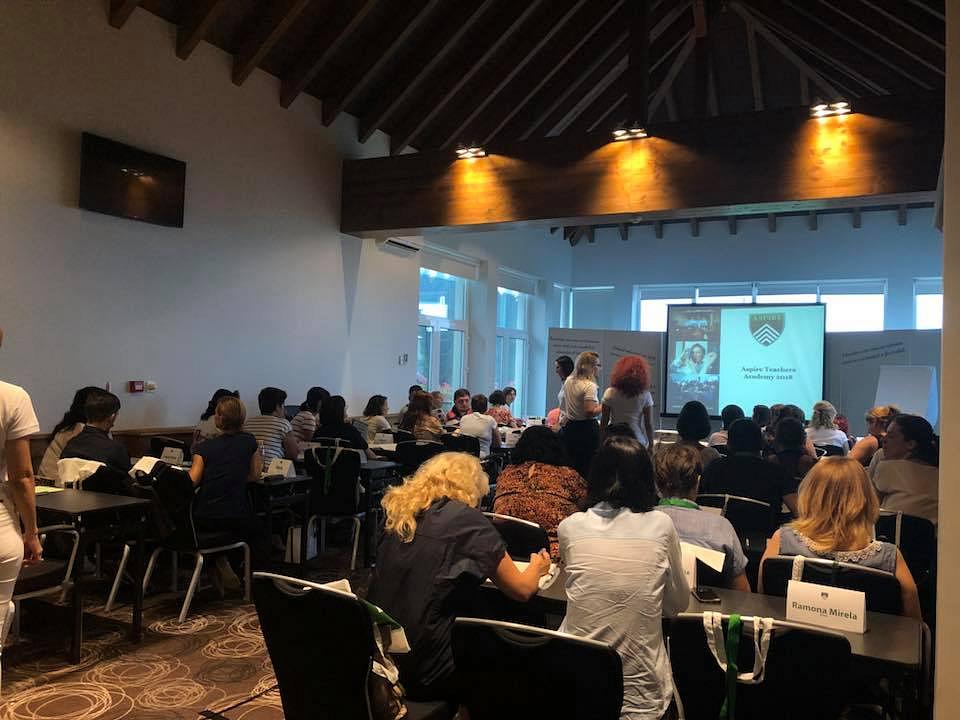 A new edition of the Aspire Teachers Academy is currently taking place in Poiana Brasov, in central Romania, bringing together 45 teachers, 20 alumni and over 30 trainers.
The event will end on August 31, this year's theme being Social Intelligence, local Mediafax reported.
"For one week, teachers will take part in applied sessions and workshops to deepen what emotional intelligence and social intelligence are, why they are important in a student's development, and what innovative teaching methods they can use to form in the classrooms students with emotional and social intelligence," reads a press release.
This year, 23 teachers and 26 primary school teachers from both urban and rural areas were selected to participate in the program. Moreover, for the first time, teachers from vocational schools were also accepted.
Aspire Teachers Academy is a yearly intensive educational module where teachers learn new educational techniques and develop innovative teaching skills. In three years, the Aspire for Teachers community increased to over 150 teachers and alumni teachers, with a direct impact on 6,300 students and over 1,000 teaching staff.
Irina Marica, [email protected]
(photo source: Aspire for Teachers on Facebook)
Normal