Romanian sports minister on low food allowances for athletes: They must keep within a certain weight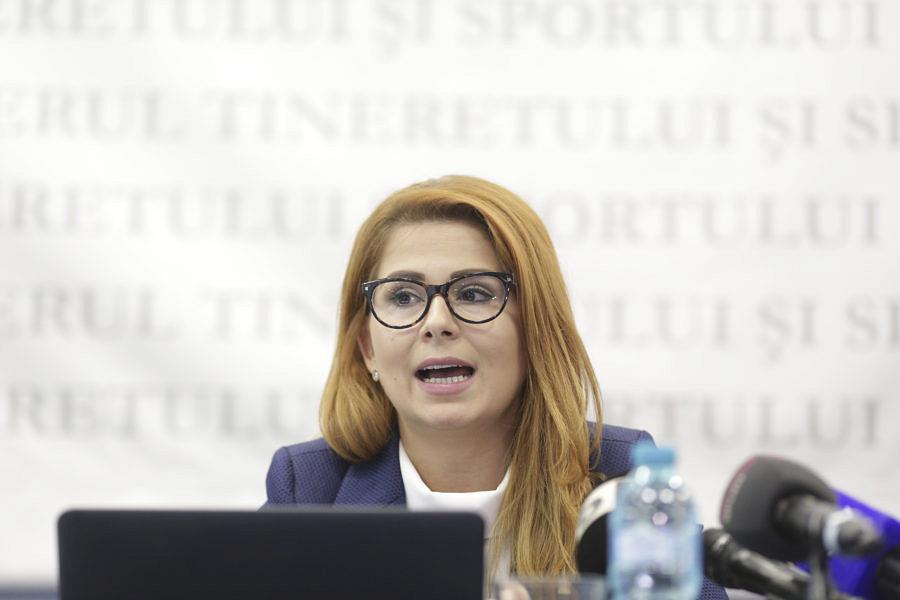 Romania's 31-year old youth and sports minister wasn't able to present many achievements for her first six months in office, in a press conference, but manage to stun the journalists with her explanation on the low food allowances for athletes.
When asked by journalists what can a performance athlete eat from a RON 25 (EUR 5.4) daily allowance provided by the state, sports minister Ioan Bran admitted that the situation is real and that this sum may not buy the best food. However, she added that athletes are guided by nutritionists to plan their meals so that their bodies get the needed substances.
"I'm not saying this is an easy situation, but they need diets, depending on what their physicians or coaches say. From what I know, they need to keep within a certain weight, they mustn't oscillate. Otherwise, they risk de-balancing their training routines," The minister was quoted as saying by local Telekomsport.ro.
Top-performing Romanian athletes, including fencing champion Ana-Maria Popescu, have been complaining about the low state funding for performance sports. "Instead of pompous welcomes and flowers, I would prefer to get a physical trainer and a physician to join us at international competitions," she recently said after returning with a silver medal from the Fencing World Championships in China.
The sports minister said she would try to solve some of the problems at the Romanian Fencing Federation, which have accumulated over many years.
When asked what the Sports Ministry has done to address the child obesity problem, Ioana Bran talked about the "Romania in motion" governmental program, which aims to finance local sports structure. "We also plan a campaign to raise awareness about the effects of not practicing sports," she said.
Romanian defense minister makes serious confusion in live talk show
Romanian agriculture minister compares swine culling to Auschwitz
Romanian PM confuses Montenegro's capital with that of Kosovo
(Photo source: Inquam Photos / Octav Ganea)
Normal