Romanian runner finishes 64th at Athens Marathon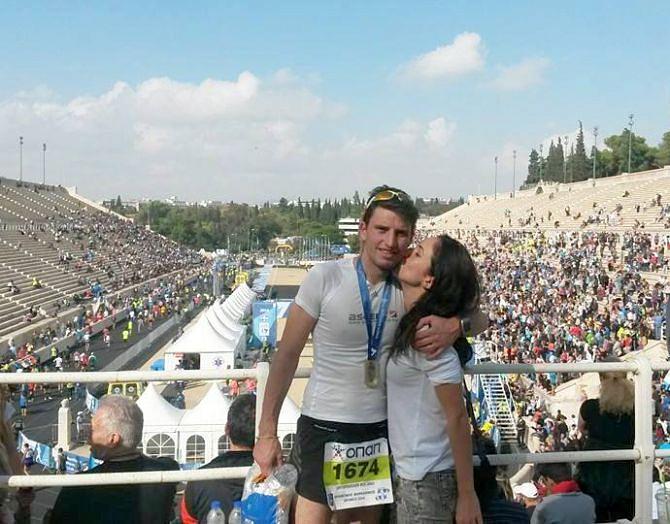 A Romanian runner finished on the 64th place out of 13 000 contestants at this year's edition of the Athens Marathon. Roland Unterweger ran the 42,195 meter long distance in two hours, 52 minutes and 46 seconds, probably the best result for Romania in the history of the competition.
The 29-year old member of the Kipkelenge Running Team from Arad (Western Romania) started running three years ago and participated in several competitions in 2014 in Paris, Salzburg, Budapest or Berlin.
The second Romanian to cross the finish line was 41- year old Adrian Petruţ from Bucharest, in three hours, 28 minutes and 33 seconds, on the 669th place. He is a member of the Ro Club Maraton, the first Romanian club of amateur marathon runners.
Three other Romanian athletes managed to get in the top 1,000: Alexandru Vişan (742nd place), Matei Cristian (944th, Ro Club Maraton) and Virgiliu Badea (991st).
At the 32nd Athens Marathon – the Authentic, Romania was represented by 43 runners, including 13 women. The youngest Romanian participant is 19 years old; the oldest was born in 1958.
According to legend, the competition covers the same ground that the Athenian messenger Phiedippides ran when he brought news of victory from the battlefield of Marathon in 490 BC.
The Athens Marathon is recognized as the original marathon course and it was used in the 2004 Olympics held in Greece.
This year's winner is Felix Kipchirchir Kandie from Kenya, with a new record of two hours, 10 minutes and 37 seconds. Women's race was won also by a Kenyan runner, Naomi Jepkogei Maiyo (2:41.06).
By Paul Sinka, guest writer
(in picture: Romanian runner Roland Unterweger after the competition, with his wife,  Marina Anca)
Normal