Romanian rock music titans launch their first song together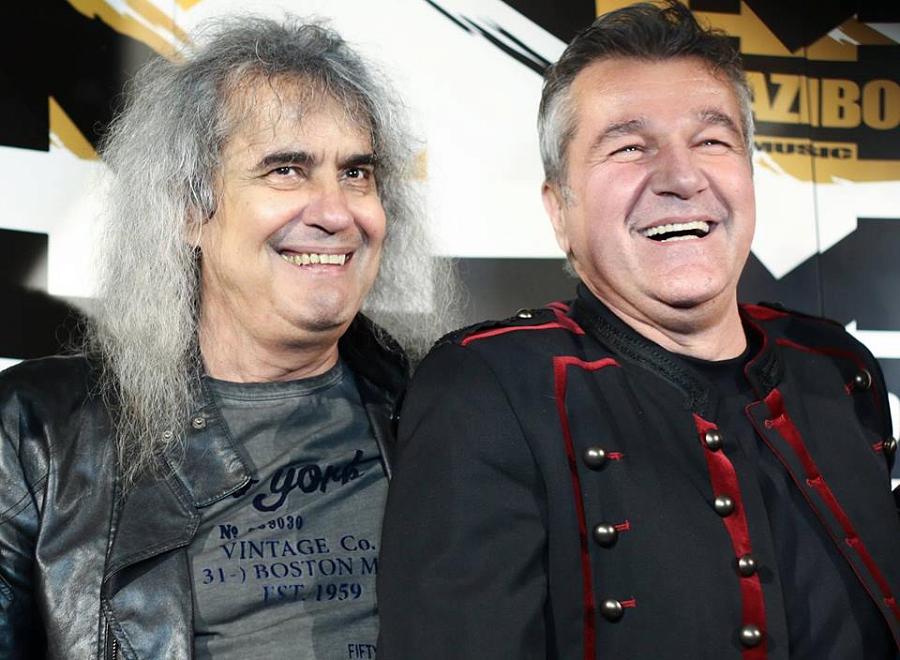 Romanian rock music legends Cristi Minculescu and Dan Bittman recently launched their first song together, which is called S-aprindem tortele (Let's light up the torches).
Cristi Minculescu (left), 57, is a Romanian rock singer and composer. He was the lead singer of Iris, one of the most popular rock bands in Romania, for almost 30 years, between 1980 and 2012 (he had a couple of breaks in these years).
Dan Bittman (right), 53, has been the lead singer of another legendary local rock band called Holograf since 1985. Before joining Holograf, Bittman also worked with Iris, between 1984 and 1985, when Minculescu left the band for the first time.
Between them, Cristi Minculescu and Dan Bittman have millions of disks sold. They have also collaborated with other famous Romanian artists over the years. However, the two have never had a song together until now.
The song's video was produced by local agency Kazibo Music and directed by Romanian Alex Ceausu.
Besides the enthusiastic reactions from Minculescu's and Bittman's fans, the song has also stirred controversies on YouTube. Some users have commented that the melodic line resembled that of Hozier's famous hit Take Me To Church, especially on the refrain.
Watch the new video by Cristi Minculescu and Dan Bittman and some of their most famous songs below.
(Photo source: Cristi Minculescu - Pagina Oficiala on Facebook; Photo by: motionARThoughts - Brânduşa Balan)
Normal