Three Romanian productions awarded at Sarajevo Film Festival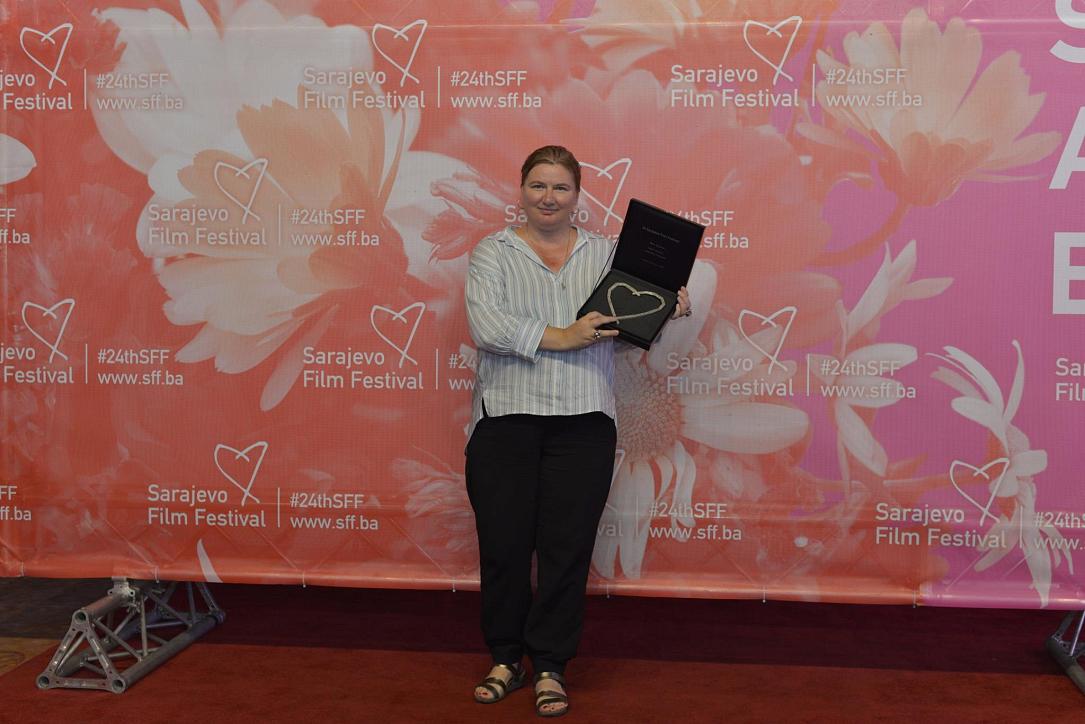 Three Romanian productions have received distinctions at this year's Sarajevo International Film Festival.
Director Ioana Uricaru received the Heart of Sarajevo for Best Director award. She received the distinction for the film Lemonade, produced by Palme d'Or winning Romanian director Cristian Mungiu at Mobra Films.
The movie tells the story of the single mother Mara, who marries an American while in the U.S. on a temporary work visa. Mara is played by Romanian actress Malina Manovici, who was also cast in Mungiu's 2016 film Graduation.
The Heart of Sarajevo for Best Director award amounts to EUR 10,000.
At the same time, the production Love 1. Dog of Florin Şerban received two Partner's Awards granted by the Bosnian Filmmakers Association: the award of the European Art Cinemas Network and the Cineeuropa award, granted for artistic quality.
Love 1. Dog opens the Love Trilogy encompassing films on various ways to love. The film is a Romanian – Polish co-production, and stars Valeriu Andriuţă, Cosmina Stratan, Florin Hriţcu, Vitalie Bantaş and Mihaela Măcelaru.
The TRT Award went to the film Zavera, directed by Andrei Gruzsniczki. The film is set during the funeral-turned-party of a 47-year-old businessman, whose acquaintances fight for his legacy.
In the feature films competition, the jury headed by Oscar-winning Iranian director Asghar Farhadi, gave the Best Film award to the Bulgarian production Aga, directed by Milko Lazarov.
The entire list of winners is available here.
A total of 266 films from 56 countries and regions were presented at this year's edition of the Sarajevo Film Festival.
Two Romanian documentaries recommended for nomination at 2018 European Film Awards
Romanian Andra Guti wins best actress award at 2018 Locarno Film Festival
(Photo: Sarajevo Film Festival Facebook Page)
Normal