Romanian president climbs country's highest peak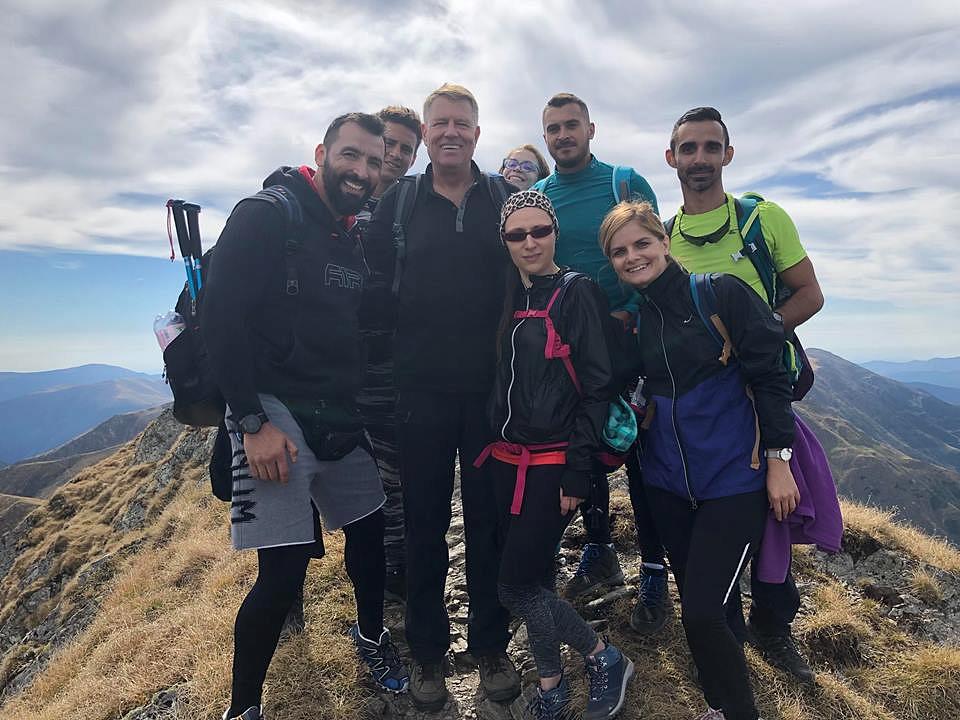 Romanian president Klaus Iohannis, known for his passion for sports and nature, climbed the country's highest peak in the weekend.
The president met a group of young climbers who asked him to take a photo with them and this is how the news reached the media.
"What are the odds that you meet Romania's president on its highest peak?," Alin Radu, one of the climbers in the group wrote on Facebook.
The Moldoveanu Peak in the Fagaras Mountains, with its 2,544 meters, is the highest in the country.
Klaus Iohannis is known for his passion for hiking and skiing. Last winter he was often seen on the ski slopes in the Sureanu mountains. This spring, Iohannis was also seen biking in Bucharest.
Romanian president spotted riding a bike to work
(photo source: Facbeook / Alin Radu)
Normal