Romanian PM to US Vice President: Chevron, better option than Gazprom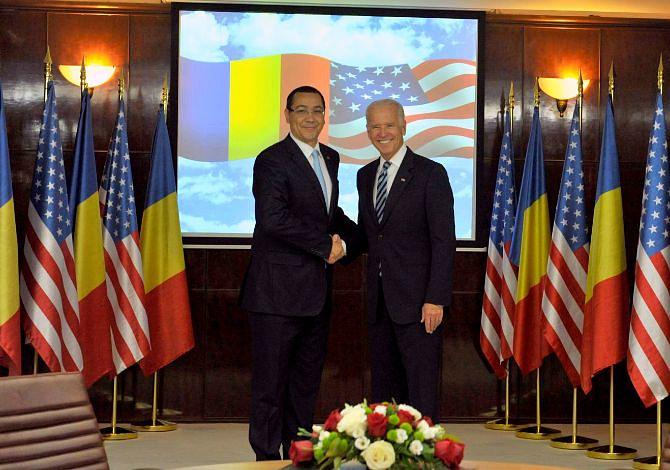 American energy giant Chevron is more desirable than Russia's Gazprom, Romanian PM Victor Ponta has told US Vice President Joe Biden, according to Agerpres.
The comments followed discussions regarding shale gas exploitation in the region.
Ponta told Romania TV that Romania could learn and benefit from America's domestic experience with shale gas exploitation.
He continued: "Strategically speaking, Romania's capacity of having its own natural gas production meet the national demand and Moldova's demand is very important. I told Vice President Biden how I managed to convince most of my interlocutors that Chevron is always better than Gazprom."
Ponta said companies, particular US companies, were more interested in transparency and predictability, than tax exemptions.
Chevron has started exploring for shale gas in the Romanian village of Pungesti, months after facing backlash from villagers and Romania environmental activists, some of which even turned violent on the site.
Chevron starts drilling for shale gas in Romania
Shaun Turton [email protected]
Normal