Romanian opera singer Angela Gheorghiu claims former husband tenor Roberto Alagna beat her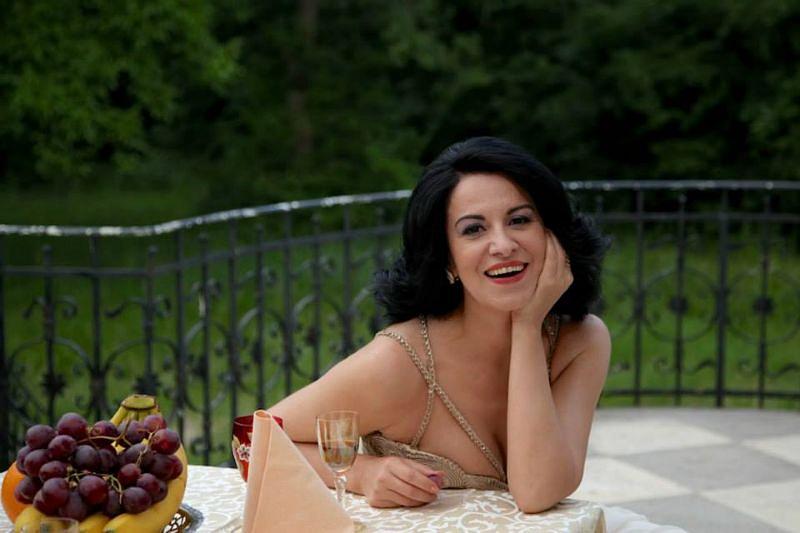 Famous Romanian opera singer Angela Gheorghiu (in picture), who recently divorced French tenor Roberto Alagna, says she has been the victim of domestic violence during their marriage. In an interview for the Independent, Gheorghiu says Alagna beat her in front of their families, but she never filed a complaint against him. "I was very kind with Roberto on this matter, because otherwise in France [where he lives] it would be a big problem for him," she said. "In Romania I wanted it to be in the quickest way possible: you sign a few papers and it was ciao, arrivederci. Because I really wanted not to continue to have a relationship with this kind of person," said Gheorghiu, quoted by The Independent.
She added: "He was actually violent - and in front of my family, and his family also. I lived through that. It's the most black page of my life. I said for years that I cannot believe it, it will be fine – you say that all the time. But it's like a malady. Even if you are the most angry person, to stand and give a clap on your wife, it's impossible – and to do this in front of your father and your brother and they say not a word? This is my life," the Romanian opera singer said there were times when she could not sing anymore from all the crying he had caused her. "The first solution for me was not to sing together any more." Opera's love couple Gheorghiu - Alagna was first a couple on stage, in 1992, when they performed together in La Boheme. Four years later, they got married, after Gheorghiu divorced her first husband. More about the domestic violence claims in The Independent.
Gheorghiu is set to star in a production of Puccini's La Rondine at the Royal Opera House in Covent Garden on Friday, July 5, 2013.
Angela Gheorghiu was born in 1965 in Adjud, Romania. She attended the Music School in Bucharest and at the age of 14 enrolled at the Bucharest Music Academy, where she studied with the famous music teacher Mia Barbu.
In 1992, she made her international debut at the Royal Opera House in London, as Zerlina in Don Giovanni. The same year, she debuted at the Metropolitan Opera in New York, as Mimi in La bohème and at the Vienna State Opera, as Adina in L'Elisir d'Amore. Two years later, she imposed herself as one of the greatest sopranos when she performed the Violleta role in La Traviata, at the Royal Opera House. To broadcast the opera BBC cleared out its schedules. More about the famous Romanian singer here.
(photo source: Angela Gheorghiu's Facebook page)
Normal