The Romanian Oktoberfest starts earlier this year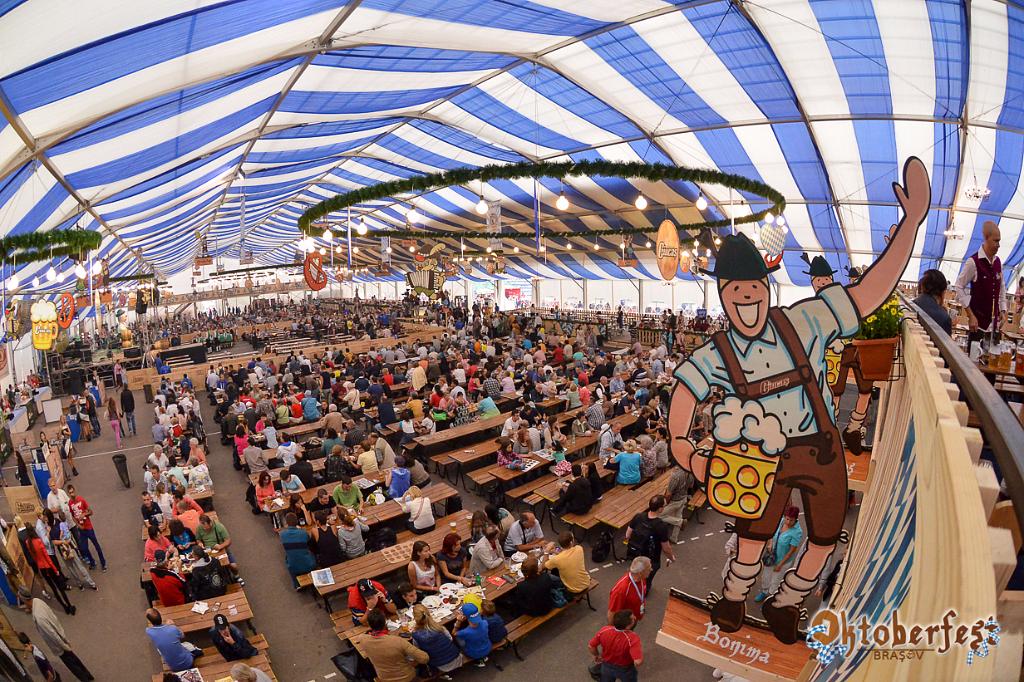 The eighth edition of the Oktoberfest beer festival in Brasov starts today (August 25) and will keep beer lovers busy until September 4.
The festival usually took place in early-September, but this year, it has been moved earlier because the location that hosts it, the Ion Tiriac Sports Arena in Brasov, needs to be cleared before the start of the new school year, on September 12.
The festival's organizers have set up the biggest tent in Romania, which can host some 6,500 people. The Oktoberfest will start with a parade that will go from downtown Brasov to the Ion Tiriac Sports Arena. The parade will start at 15:00 and will be made of 11 horse-drawn carts that will carry local officials, artists, and guests. Two brass bands will accompany the parade.
The participants to the Oktoberfest will get to enjoy traditional food such as Bavarian sausages, pork knuckles, sauerkraut, and traditional music played by Romanian and German artists.
The festival also has a multiculturalism day during which Magyar, Macedonian, Russian, and Spanish artists will present their traditions, and a Miss Oktoberfest contest.
Tourists visiting Brasov in this period will be able to find out more about the event at the Info Point Oktoberfest in Piata Sfatului, the city's central square.
Normal