Romanian NGO raises two tons of coins in charity campaign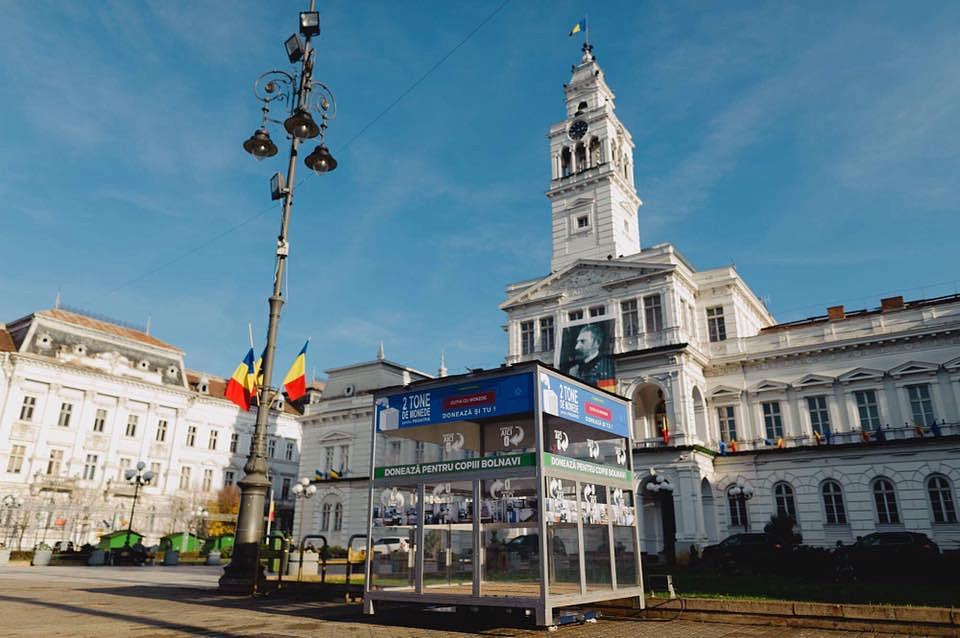 The Arad Excellence Center Association, an NGO in the western Romania city of Arad, raised two tons of coins as part of a charity campaign aimed at gathering funds for the county hospital.
Despite the impressive quantity of coins, the association did not manage to raise the EUR 20,000 it had planned to attract. The sum was needed for the Pediatrics Department of the Emergency County Hospital. A total of EUR 15,430 was raised (or RON 70,988), News.ro reported.
The coins were gathered in a glass box placed in downtown Arad throughout a six-week period.
At the end of the campaign, the glass box encompassed over 900 kilograms of 10 bani coins (1 RON equals 100 bani) and 455 kilograms of 50 bani coins. It also had 372 kilograms of 5 bani coins, 271 kilograms of 1 ban coins, almost 17 kilograms of euro coins and 5 kilograms of the Hungarian forint.
Besides coins, the box also had notes of RON 1 and RON 5. The organizers of the campaign also found foreign or out-of-use money, including dollars, Swiss francs, dinars, leva, Peru coins, or old Romanian lei.
Other objects, such as screws, buttons, batteries or cinema tickets, were also extracted out of the box.
This was the second edition of the campaign. The first one took place in 2015 and raised EUR 16,000 in one ton and a half of coins.
NGO raises EUR 4 mln for first pediatric oncology hospital in Romania
(Photo: Cutia cu Monede Facebook Page)
Normal