Romanian mayor walks 320 km to highlight city problem, receives strange answer from Govt.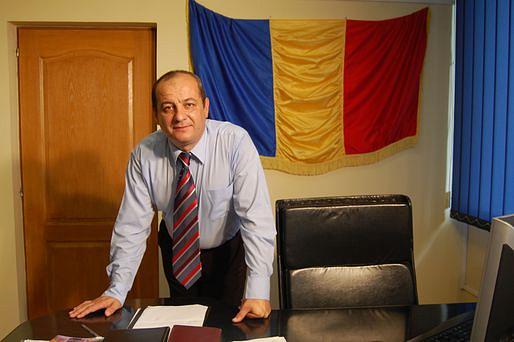 The mayor of Copsa Mica, Sibiu county, who walked 320 km to Bucharest in an attempt to bring attention to the city's water network problem, received a strange answer from the Government.
The answer, which was sent by the General Secretariat of the Government, ends at the middle of the sentence: "Next, within the legal term, the institutions notified will". The document, which actually gives no answer to the mayor's problem, is signed by a director, but the signature is not accompanied by any name, reports local News.ro.
Tudor Mihalache, the mayor of Copsa Mica, started his 320-km walk to Bucharest in mid-September, as he was worried that the City Hall could have the accounts blocked because the Ministry of Environment failed to pay for the works at the water and sewage networks. It took him 11 days to get to the capital, where he submitted memorandums with the Presidential Administration, the Government and the Ministry of Environment.
One month after submitting the documents, the mayor received the strange response that ends at the middle of the sentence: "[...] Next, within the legal term, the institutions notified will".
The entire story started in 2007 when Copsa Mica, one of the most polluted cities in Europe until the 1990s because of two plants in the area, received funding through a Government Ordinance to set up a drinking water and sewage network. The Environment Ministry contracted a firm and committed to paying the full value of the work. However, so far the Ministry paid only 50% of the money it owes, even though the work is almost fully completed.
The company in charge with the work sued the Copsa Mica City Hall and won the payment of RON 700,000 (some EUR 153,000). However, the City Hall doesn't have this money.
Irina Marica, irina.marica@romania-insider.com
(photo source: Copsa-mica.ro)
Normal