Romanian make-up artist promotes her country's stories & characters at Celebrity Suite pre-Oscar party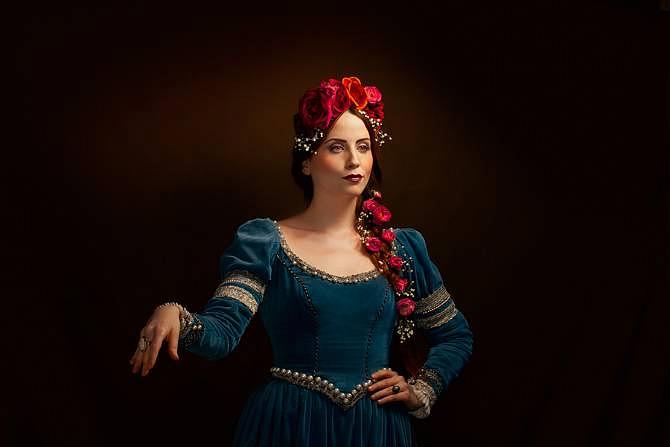 A Romanian make-up artist will be one of the country's ambassadors at the Oscars this year. Invited to the Celebrity Suite pre-Oscar party as a make-up artist, Romanian Alice Goidea will not only showcase her work, but also pay tribute to her Romanian roots through an unconventional project.
Together with another Romanian, art director and photographer Alex Hariga, Alice has created the project Great Romanian Characters, whose aim is to present Romanian characters to the biggest celebrities in the world. The two want to show the world Romania is more than Dracula: but rather a place of diverse, fascinating stories.
Great Romanian Characters present several characters either from Romanian fairytales, or from the works of famous Romanian writers. Characters include Praslea the Brave (Praslea cel Viteaz in Romanian), the main character of the Romanian fairy tale Prislea the Brave and the Golden Apples, Vitoria Lipan - the main character of the Romanian novel "The Hatchet", written in 1930 by Mihail Sadoveanu, and  fairytale character Ileana Cosanzeana.
Not only does the project highlight the Romanian creativity, but also introduces great Romanian stories and writers to the world. More about the Romanian project on its website.
The 27-year old Romanian artist has the opportunity to make up the world's biggest celebrities. She is the only Romanian working as a make-up artist at the event.
The Celebrity Suite pre-Oscar party is the main social event before the film festival. It's where the Hollywood VIPs get ready for the red carpet. The 'party' is usually structured into several couture and makeup events happening until February 21 at various venues across Los Angeles. The full schedule of these events is here.
The Academy Awards – or the Oscars – take place on February 22 this year.
(photos: Great Romanian Characters website)
Normal