Romanian literature: George Bacovia – The poet of grayness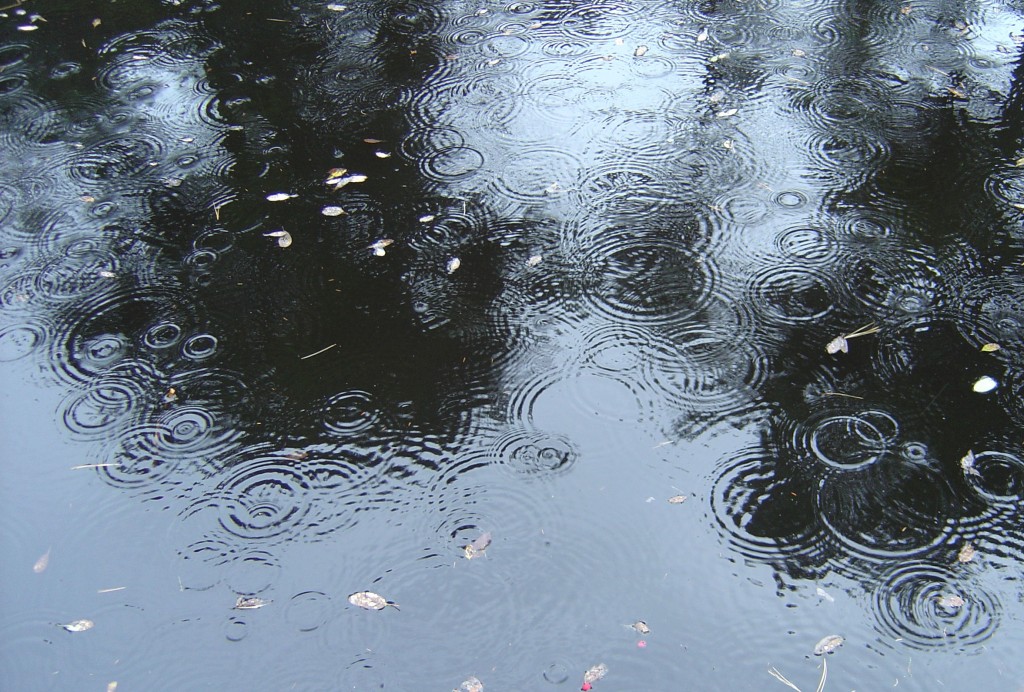 "Silence ... it is autumn in the borough .../Rain ... and only the rain says anything -/A leaden peace, a wind, and on the wind/go liberated leaves hurrying by". (George Bacovia, Autumn Notes)
On an autumnal evening I found in my private library a book that could not fit better with the rainy weather outside. Into a dark and overlooked corner I came across a little old book "Poems" by George Bacovia. Instantly I remembered the wonderful high school years, when many class schoolmates thought I was a little strange because one of my favorite Romanian poets was "the gray" Bacovia.
Yes, Bacovia is full of sorrows, full of sadness, but, at the same time he has a special sensitivity. Bacovia is in my mind like a North Sea landscape : gray, harsh, but at the same time nostalgic and full of revelations.The poet was born in a dusty old Moldavian city named Bacau, a town deemed "The place where nothing happens" by another great Romanian writer Mihail Sadoveanu in his novel of the same name.  But despite his nickname, 'The Gray Bacovia' was an important representative of Romanian symbolism.
Maybe my love for Bacovia's verses arose from my coolness towards the current symbolist literature, especially for poetry. I'd like to imagine a happy summer day, when I'm beneath a huge tree, under a blue sky reading symbolist poems, maybe Block,….. or our injuriously neglected poet Alexandru Macedonsky. Bacovia is another type of symbolist poet, he is a late symbolist and, as many critics said, he is a strong precursor of the Romanian modernism.
I couldn't find anything more beautiful written about rain in all Romanian literature. I was very happy to find that Bacovia's poems were translated into English. The book titled "Poems" was published by Stress Publishing House Bucharest in 1995. It contains Bacovia's main volumes: Lead (1916), Yellow Sparks (1926), With you (1930), Comedies at heart (1936), Bourgeois Stanzas (1946) and Poems (1957).
If I may make a recommendation: on rainy autumn days, when you want to adapt your mood to the atmosphere but, at the same time to be filled with peace and tranquility then sit down on a comfortable old chair near the fireplace and open the Bacovia's book. What could you read? Just listen to his words :
"So many nights I've heard the rain,/Have heard matter weeping .../I am alone, my mind is drawn/Towards lacustrine dwellings" (Lacustine)
"Autumn dusk, violet .../Lazy, frivolous people in the street;/The whole crowd looks violet,/   The whole town violet". (Violet dusk)
"Like Edgar Poe, I go back to my home,/ Or like Verlaine, molen from his cups -/ Tonight there's nothing for which I give a toss".(Sonnet)
"See how December snows .../Look there by the window, my dear -/Tell them to bring in more embers,/Then we can hear the fire roar." (December)
"A miser's wealth on a sapphire sky .../Silence vibrates in the void with a hum, -/The town slowly looks like drawing-room, /Now in their sleep the young maids quiver".(Night)
"You lose yourself in the void of loneliness/ Fugitive from the world ; O, soul, always ;/It is the time of Peter's bitter tears -/Listen ... it is the hour of cowardice ..."(Nocturne)
"Yes, there are instants when I have everything .../Life runs on a line of words -/A song long ago ... in the past .../ Moments when I have everything ..".(In happiness)
"The cafe/With damned dreamers./Years have passed,/Symbolism,/The decadent trend./Pamphlets,/Rare jewellery./Paradoxes/The bizarre,/Evenings,/Nights,/Effluences of parfumes/And nuances./The overpowering city."(On art)
"Stillness .../Nothing moves./Dried leaves, yellow,/Red,/That will drop .../Behind the houses/The sun leans/Westward./Stillness .../Nothing moves./Live colours,/Long/Towards the west./Imperceptibly,/Gradually,/ Aureolas have disappeared .../Night."(Evening)
George Bacovia (the pen name of George Vasiliu) was born in Bacau in 1881 and he died in 1957. From early childhood he studied the German language. After one semester at Military School and graduation from high school in Bacau, Bacovia signed up at Faculty of Law in Bucharest. At the same time he became a very well known and important person in the literary world as the member of the Alexandru Macedonsky's literary club, where his poem "Lead", read there for the first time, impressed the audience. Professionally, George Bacovia had a few jobs in the Ministry of Labor, the Ministry of Instruction, the Ministry of the Arts, the Ministry of Oil but he wrote and published throughout his life.
As a poet, Bacovia was initially considered a Symbolist, especially due his first volume of poetry, Lead (1916) and Alexandru Macedonsky's influence, but his volume "Yellow Sparks" was considered as an example of modern poetry. Several critics pegged him as a poet of the newer literary currents, such as surrealism, automatic writing, imagism and existentialism.
By Mariana Ganea, Guest Writer 
Mariana holds a PhD in Economics and she has been working in banking since 1991. Now, she is senior training consultant in banking and she is also freelance authorized trainer in soft skills and financial banking techniques. She studied banking techniques, communication, sales, NPL, coaching and transactional analysis. She is passionate about education, travel, history, politics, music, reading, movies, cultural events and photography. The views expressed are her own and do not necessarily reflect those of Romania Insider.com.
(photo source: sxc.hu)
Normal