Romanian film review – The Transylvanian horror show: Full Moon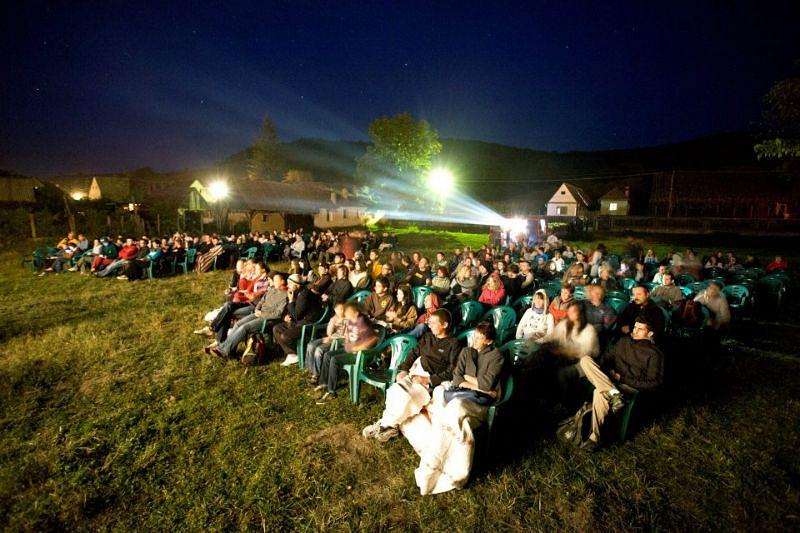 It's not easy being a film buff these days if you want to catch two of the year's most exciting festivals, especially since their running times overlap partially. (This is something that needs to be planned better in the future, dear festival organizers, for our peace of minds and hearts.) You'd have to rush from Anonimul (August 9th to 18th) in the idyllic Danube Delta all the way to the similarly picturesque village of Biertan in Transylvania for the second edition of Lună plină/Full Moon (August 14th to18th).
Full Moon Horror & Fantasy Film Festival, by its complete official name, is exactly what it says, and exactly what this country's festival landscape needs: a solid genre festival. And what a great idea to celebrate this particular genre in a beautifully preserved Saxon village in Transylvania. The masterminds behind the festivals are, not surprisingly, the ubiquitous TIFF (Transilvania International Film Festival) organizers, helped by a few external programmers. Last year I had a chat with the festival director Tudor Giurgiu about the origin and fist edition of the festival; you can have a look at it here.
The fest has a solid international selection, with long- and short-feature competitions and a special focus on first- and second-time directors. And I have to say scrolling down is hilarious when the titles all sound as fun as Attack of the Brainsucker, Fist of Jesus, or Happy Birthday, Mr. Zombie!. Furthermore, two special shorts programs celebrate two countries which have excelled at the fantastic genre: Spain and the ever-baffling Belgium.
Don't be too quick to judge though: not all of these titles are your usual 'fantasy and horror' tales; some are more subtle and surprising takes on the genre, like last year's Sundance darling Safety Not Guaranteed. What they all share is the unabashed love for a dynamic, ever-changing genre. Full Moon might also be the best way to convince the skeptics who categorize horror films as 'light' or 'sensationalist' that this is quite an unfair categorization. Sure, there are lots of (fun) films which are no more and no less than that, but the finest of the group can be just as intellectually complex, aesthetically groundbreaking and socially relevant as your 'classic' dramas.
Last year also had some fabulous classics screened out of competition, such as F.W. Murnau's legendary vampire classic Nosferatu, a film which proves that silent movies can make your hair stand up more than any shocker made in the era of computer-generated monsters. So I am really curious to whom the team chose to pay homage this year. Personally, I am keeping my fingers crossed for some good old zombie flicks. I am so looking forward to this. See you there for the thrills and chills!
Here's a the selection of eight premieres in the Tenebre section (including the Lords of Salem, trailer below), and the ten short films competing for the Full Moon trophy (among which the Romanian Asteapta-ma/Wait for me by Cristi Balint). The Full Moon Classics program is here, with ET and Fantomas among highlights,
By Ioana Moldovan, columnist, [email protected]
(photo source: festival's Facebook page)
Normal