Romanian film review – The boy's got issues: Lupu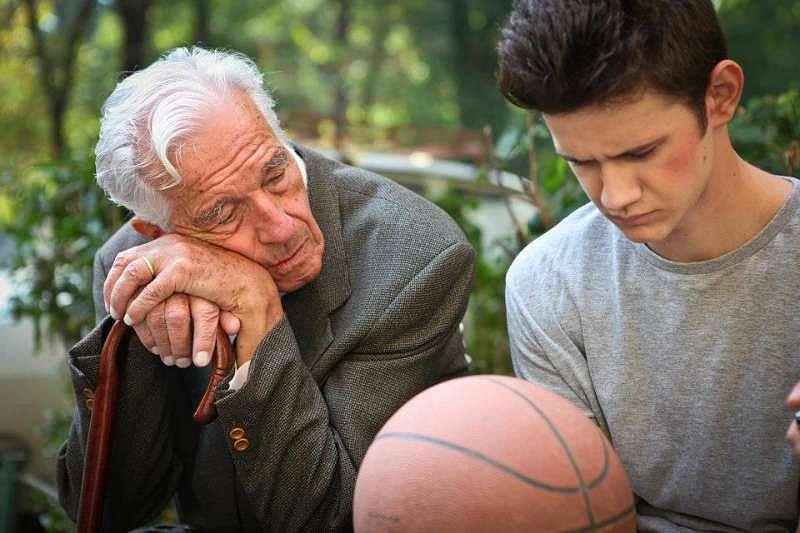 Lupu was the most exciting thing about the White Nights of Romanian Cinema and I am certain that everyone had this premiere on their agenda for that night. Its director, Bogdan Mustață, made one of the most striking short films in the history of this country's cinema, the dark and pitch-perfect O zi bună de plajă/A Good Day for a Swim, a film which snatched an impressive number of international prizes starting with the prestigious award for best short film at the International Film Festival Berlin in 2008. A film so formally assured and thematically shocking it felt like a punch in the stomach.
The expectation for Lupu were immense and this is probably the reason why the letdown feels so sad. Because even if Lupu has some original sides, it doesn't match Mustață's short film at all. This is not uncommon for long-feature debuts though: same thing happened, at least for me, with Paul Negoescu's O lună în Thailanda/A Month in Thailand, a fairly enjoyable and promising debut but hardly as precise and well-written as his shorts. Luckily, the opposite can also happen and one just has to take a look at Porumboiu's A fost sau n-a fost?/12:08 East of Bucharest, which surpasses his previous (already very good) short films by miles. In most cases though, I have the feeling that a longer running time poses new challenges for young directors and their debuts are, in best cases, good exercises for the later ones.
Let's hope this is also Mustață's case because Lupu does have its merits. The story itself is hardly new stuff, a coming-of-age tale of an orphaned, lonely teenage boy who falls in love for the first time, and on top of that with his sexually open and slightly deranged neighbor. What the films does achieve well is a constant feeling of dread and danger, typical of Mustață's previous work, and some ravishing visuals. Light has never fallen more dramatically on the staircase of a 1950s apartment building in Bucharest.
But beyond that, the film is a head-scratcher. The trickiest thing is its protagonist, a photogenic but rather bland young actor who is given a tricky role to handle. Lupu is a loner (not to say a growing sociopath) and you can count his lines on the fingers of one hand. So yes, a very difficult part to get right and endow with some kind of attributes to make the audience empathize with him. His peers are also a bit lost and casting polarizing director Sergiu Nicolaescu (in picture) in a frighteningly frail constitution (the severely ill Nicolaescu passed away this year) is a striking choice. Ada Condeescu, the very promising actress in Eu când vreau să fluier, fluier/If I Want to Whistle, I Whistle, is given not much more than a sexually daring drama queen, being mostly asked to either say the most embarrassing lines in recent film history ("Let's make love and then kill ourselves. I like death.") or asked to run around half or entirely naked.
The film is also confusingly ambiguous, alternating between levels of time and consciousness and with people running in and out of rooms as if this building had no walls or doors. While this makes for an occasionally hypnotic mood, it's mostly a tiresome technique leave you constantly wondering whether what you are seeing is a flashback or not, an action is real or only inside the protagonist's head and whether a character is actually dead or just walking around in poor health.
I assume Mustață chose all these surreal elements to give a classic story new angles but he just doesn't really pull it off this time. However, the film has the nerve and occasionally uncompromising aesthetic I loved about A Good Day for a Swim and I hope he can stage these qualities to a more satisfying effect in his next feature. This only leaves me looking forward to this future film and I have never said this with more earnest hope than for this director.
The film is currently running in Bucharest and Vaslui; you can check the venues and screening schedule at cinemagia.ro.
Here's the tantalising trailer:
And as a bonus, go for a mad swim:
By Ioana Moldovan, columnist, [email protected]
Normal