Romanian film review – Films and fish soup: Anonimul Film Festival in the Danube Delta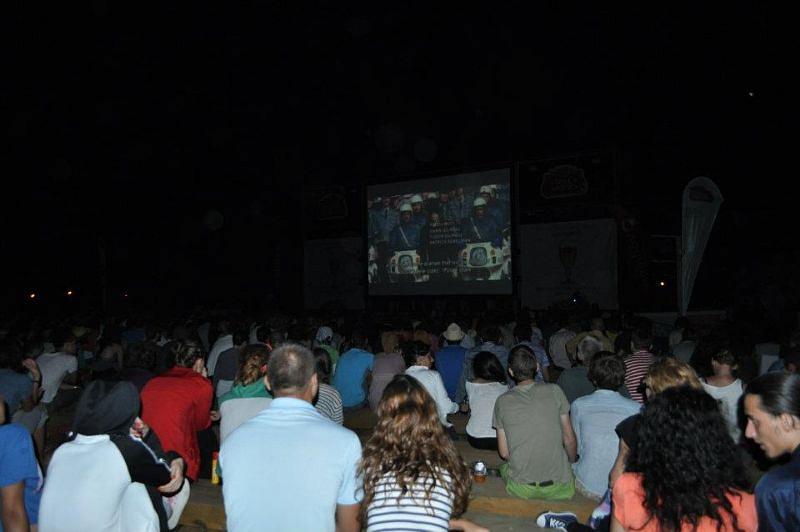 Sunbathing and movie-watching go together like a horse and carriage at Anonimul International Indendent Film Festival, which is where you should be between August 9 and 18. At its tenth edition, the festival is just as inviting as ever: the film selection looks good, the side program as well, the location is ravishing.
Hosted by the idyllic village of Sfântu Gheorghe in the Danube Delta, the festival is the only one in Romania promoting exclusively independent cinema from all around the world. The international competition is made up of recent films which have been successful on the festival circuit and tackle contemporary social and political issues, from neo-Nazism to the women's status in the Middle East. The Romanian entry is Alexandra Gulea's endearing Matei copil miner/Matei Child Miner, a breathtakingly shot, sensitive story of a boy growing up with his grandfather in a poor mining town while his mother is working in Italy.
The shorts competition is no less impressive, with a multitude of international titles competing in live-action and animation sections. This is where you can always discover some new masterpiece, be it from first-time or established directors such as the multi-awarded British filmmaker Simon Ellis, whose latest, Stew & Punch, looks mighty promising. Among the Romanian shorts you can enjoy this year's TIFF winners Claudiu & The Fish, a sweet tale of a big-hearted supermarket clerk and his trouts, and Pastila fericirii/The Pill of Happiness, an ingenious revenge fantasy dressed up as a reality show.
Paying homage to its location, an UNESCO World Heritage site struggling to maintain its unique character, the festival is no stranger to the importance of environmental responsibility and dedicates thus an entire non-competitive section to films on the most different aspects of environmental ethics and sustainability.
True to its mission statement and remarkable location, Anonimul's policy is very democratic, and unlike that of most festivals, competitive or not: the entrance is free (there are invitations for the cinema halls and they go out as long as there are available seats, but the open air screenings can host a multitude of viewers) and all awards are given based on the audience's vote.
The greatest danger though is that you might find yourself more on the beach than watching international arthouse. The Danube Delta is truly spectacular and it's especially mind blowing for first-time visitors, and so is Sfântu Gheorghe for that matter. I must confessed I also fell into this trap first time I was there and found myself spending more time at the beach and eating delicious local fish dishes than watching films. But do not fret: the organizers are well aware of this, and themselves eager to have a swim, so the program is pretty lose, with relatively few titles: a hundred films are not too many for a ten-days festival, especially since most of them are shorts.
All these assets makes Anonimul infectiously laid-back, welcoming, and friendly, without diminishing its selection's sharp tone. So book your trip, by all means.
Here are the trailers of the aforementioned Romanian films, to get you in the mood. And to make it even more fun, scroll below those for a full-length classic from Simon Ellis, the deliciously foul-mouthed Telling Lies.
By Ioana Moldovan, columnist, [email protected]
(photo source: Anonimul festival on Facebook)
Normal