Romanian film review – What keeps us together: European Film Festival 2018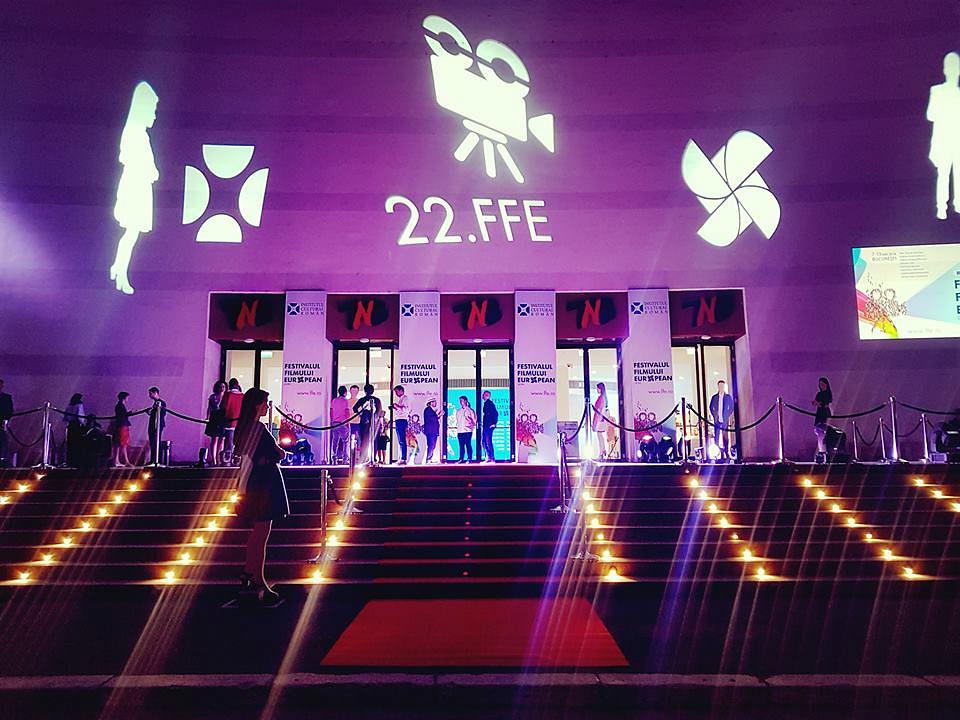 If it's May, it's European Film Festival time. The annual fest, having kicked off Monday May 7 and ending on June 3, is celebrating its 22nd edition this year, and it looks like a fabulous one, with a record-breaking number of 60 films shown and no less than 8 cities in Romania hosting the event.
Organised by the Romanian Cultural Institute and backed by EUNIC, the European Union National Institutes for Culture, the festival showcases the year's most lauded European productions, traditionally checking the pulse of the continent, its common joys, torments, questions, polarizations, and movements.
Its focus this year is manifold, from films directed by and focusing on women, to the anniversary of 100 years of the end of the First World War, and (most exciting for yours truly), the celebration of the European Year of Cultural Heritage with the screening of classic films restored. But let's take them one by one.
It's good to see the festival focusing on women directors and female subjects (with the subject's topicality though, it would be surprising if it didn't), and its selection is a very interesting one, with such strong films as Fatih Akin's tense In the Fade, or Jagodą Szelc's striking debut Tower. A Bright Day. The other sections include even more female-driven, or directed, films, and some of them even more assured, like Valeska Grisebach perfectly calibrated Western, about a group of German workers sent to a Bulgarian village, a very perceptive, rapturous movie that juggles genre elements with breathtaking mastery; or Amanda Kernell's infuriating Sámi Blood, about the oppression of the Sámi population in 1930s Sweden. The reason why these two titles were not explicitly included in this section are probably also related to distribution and screening politics, but either way, it's great to see so many films by and about women.
The section celebrating 100 years of the end of the Great War includes such films as Lewis Milestone's classic All Quiet on the Western Front (1930) or Jean Renoir's sublime The Grand Illusion (1937). You have probably seen them before, but catching them on a big screen is a rare chance. I am particularly excited about Renoir's film being shown because it is one of the most moving, and technically elegant films ever made, a true humanist masterpiece.
And as for the classics section: where should I begin. You should not miss the Czechoslovakian classics like Jiří Menzel's endearing Closely Watched Trains (1966), or Miloš Forman's hilarious, gloriously riotous The Firemen's Ball (1967), about a small town's fire brigade ball committee trying to select young women for a beauty pageant. Or Franz Osten's Shiraz: A Romance of India (1928), a gorgeous love story about the romantic myth surrounding the Taj Mahal that you probably will not have the chance to catch anywhere else so soon.
The festival this year is generally very focused on classics, including Romanian productions. Lucian Pintilie's O vară de neuitat/An Unforgettable Summer (1994) is a beautiful, touching film, and its relevance in terms of subject (nationalism, oppression, persecution of minorities) could not be more topical in these times.
The rest of the sections are also solid. They have so many good titles that it's hard to recommend just a few, so try to catch as many as possible. If I were to make some recommendations, they would be the already mentioned Western and Sámi Blood, or Robin Campillo's beating heart of a movie 120 BPM.
The festival takes places as follows: 7 – 13 May in Bucharest, 11 – 13 May in Galați, 18 – 20 May in Râmnicu Vâlcea and Tîrgu Mureș, 24 – 27 May in Timișoara, 25 – 27 May in Alba Iulia, and 1 – 3 June in Iași and Sibiu. For more details on the schedule, venues, and the selection, please check the event's official homepage (in Romanian only, but the dates and locations should be easy to figure out).
Ioana Moldovan, columnist, [email protected]
(photo source: European Film Festival on Facebook)
Normal