Romanian film review – Don't look away: The Dead Nation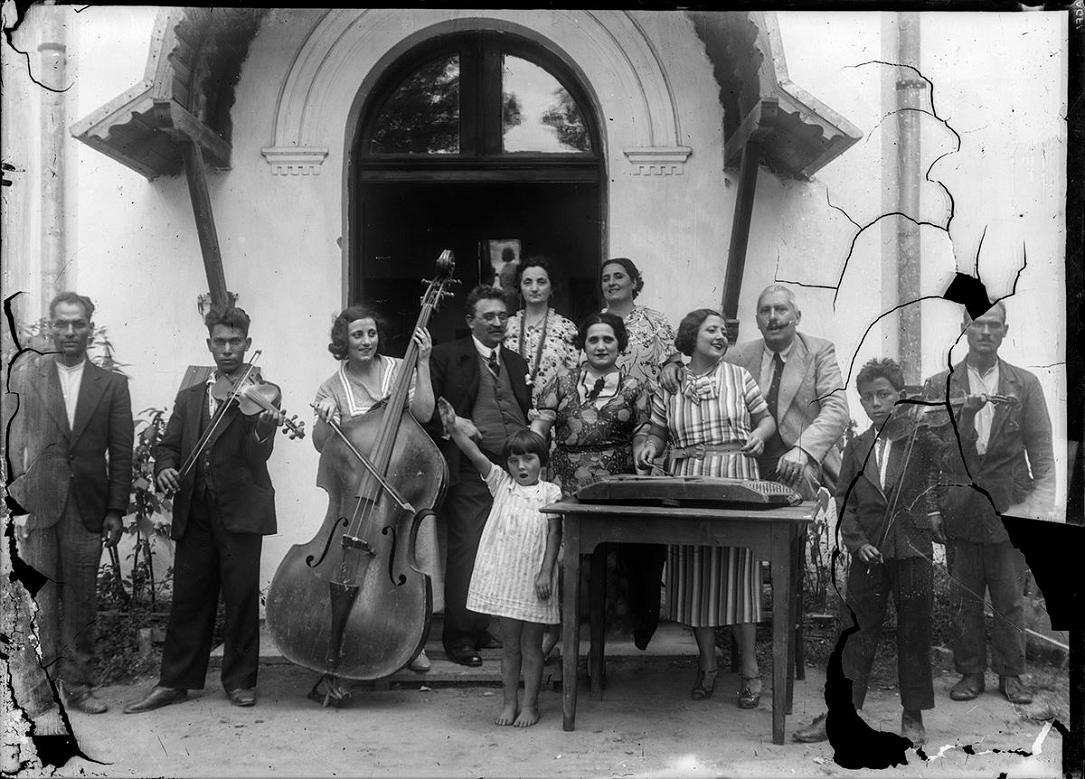 Radu Jude has done it again. A filmmaker who has never shun away from thorny topics (domestic tension in Everybody in Our Family, antisemitism in Scarred Hearts, the slavery of Roma people in Aferim!), he now points a finger at a horrifying period in Romania's past in his latest, the documentary Țara moartă/The Dead Nation.
I caught the film in its work-in-progress version in spring and it was an overwhelming experience. The Dead Nation makes you feel both thrilled by its aesthetics and appalled by its subject matter. Put frankly, this is a film which makes you feel fascinated, nauseous, ashamed, guilty, broken-hearted and terrified, all in equal measure. The film's idea is deceptively simple: Jude takes a selection of photographs from the relatively newly discovered archive of Costică Acsinte, a studio photographer in Slobozia from the 1930s to the 1950s, who took mostly studio pictures of his subjects in everyday postures and scenes. He juxtaposes them with audio excerpts from the diary of Emil Dorian, a Jewish physician and author who documented the rise in the persecution of Jews in Bucharest, spanning roughly the period between 1937 and 1946. It is shocking to 'hear' of the unspeakable act of violence against one part of the population and 'see' the other part carry on with their everyday lives. As very often proved by history, the horror happens in plain sight.
And if this all sounds terribly depressing and high-brow (the former is undeniable while the latter is debatable), The Dead Nation is also a hypnotic viewing experience, it pulls you in and works like an immaculate thriller. It is at the same time very accessible due to its simple structure and fascinating selection of pictures, helped by Dorian's eloquence, but it also demands patience and willingness to be drawn into events without any annotations or explanations, awes in its essayistic form and choices in editing, and stays with you long after its ending. It is then that its intelligence is even more striking; the more I thought about it afterward, the more I admired it, its efficient way of making you experience the interweaving of serenity and horror, and its razor-sharp reflection on appearances, memory, and nostalgia. It is a rare accomplishment: beautiful, stirring, provocative, necessary, and very topical as a warning of what might happen again anytime. It is also a much-needed trigger to discuss identity, historiography, and national responsibility in acknowledging the persecution of minorities – still very delicate issues in Romania, sadly.
The film has been running in cinemas, is currently screened in Bucharest at Cinemateca Union (Saturday, 30 September at 6pm and Sunday, 1 October at 3.30pm) and touring the country. Watch The Dead Nation, this is one of the best Romanian films of all times, this I would venture to say already, and I doubt anyone would disagree.
By Ioana Moldovan, columnist, [email protected]
Normal