Romanian city Pitesti enters race to become European Green Capital in 2016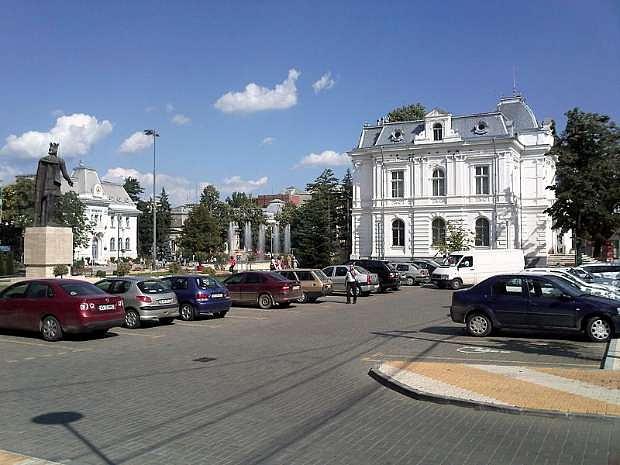 The Romanian city Pitesti is among twelve European cities from 11 countries vying for the chance of being the European Green Capital in 2016.
The city, located west of Bucharest, was able to enter this year as the European Commission lowered the number of citizens required to enter to competition from 200,000 to 100,000.
Located on the Argeș River, Pitesti is the capital and largest city of Argeș County, the local municipality's website listing its population at 180,000 in 2008.
The website continues: "Pitesti benefits from large green areas, natural parks, performance sport, culture and art, downtown, which is combined with modern educational institutions, research and industrial tradition, giving to Pitesti an emblem of contemporary modernity and diversity,"
The deadline now closed, Pitesti will compete with 11 other cities for the title, which based on entrants' environmentally friendly urban management.
The eventual 2016 winner will be announced in June 2014 in Copenhagen, Denmark, the 2014 European Green Capital.
The rest of the shortlist includes:
Dąbrowa Górnicza (Poland)
Larissa (Greece)
Essen (Germany)
Umeå (Sweden)
Zaragoza (Spain)
Ljubljana (Slovenia)
Nijmegen (The Netherlands)
Oslo (Norway)
Santander (Spain)
Reggio Emilia (Italy)
Tours (France)
During the judging process, an international expert panel will look at 12 indicators including the cities approach to climate change, water management, waste-water treatment, mitigation and adaptation, local transport, green urban areas incorporating sustainable land use, integrated environmental management and ambient air quality.
The panel will also assess the quality of the acoustic environment, waste production and management, eco-innovation and sustainable employment, energy performance and nature and biodiversity.
Further, the jury will also evaluate the 12 cities' ability to communicate with citizens and capacity to act as a role model and promote best practices in other cities.
Next year, the shortlisted cities will be invited to present their proposals to an international jury, which will evaluate their commitment to ongoing environmental improvement, as well as their future goals.
EU Environment Commissioner Janez Potocnik said the Green Capital Award initiative provided a springboard for sharing best practices, ideas and showing the way to other cities.
"This shows the commitment of European cities to improve the quality of life of their citizens and the environment," he said,
Six cities have been awarded the title of European Green Capital since the initiative began in 2010.
Stockholm, Sweden won the inaugural title, then Hamburg, Germany in 2011 and Vitoria-Gasteiz, Spain, in 2012. The 2013 holder is Nantes in France. Bristol in the UK has earned the title for 2015.
Shaun Turton [email protected]
Picture source: wikipedia
Normal