Romanian airline Blue Air plans to carry over 4 mln passengers in 2017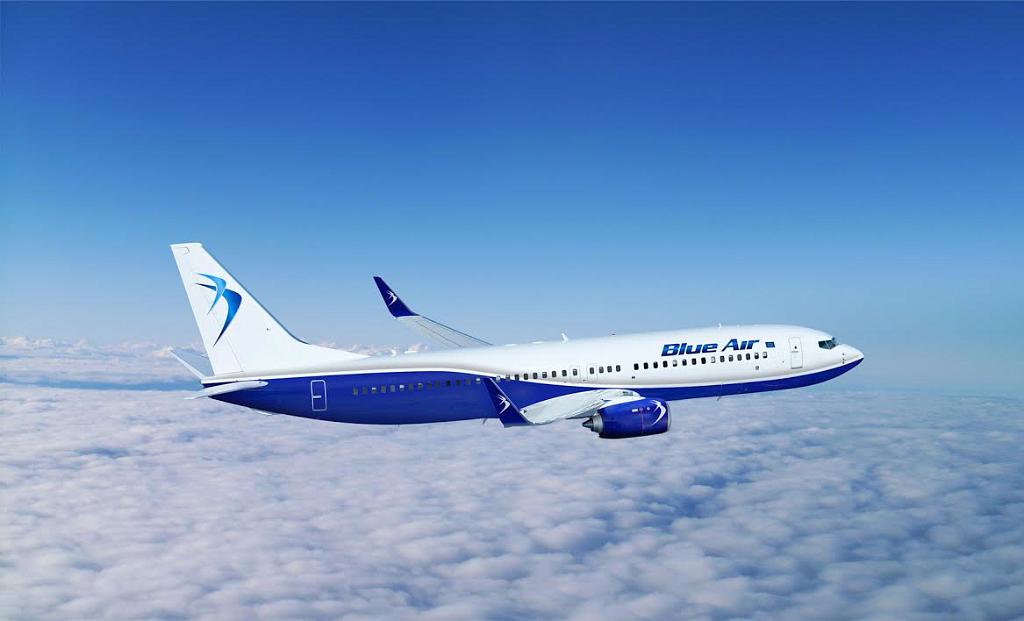 Romanian low-cost airline Blue Air carried 3.59 million passengers in 2016, up 165% compared to 2014, and plans to pass the threshold of four million passengers in 2017, the company announced.
The airline launched 30 new routes in 2016 and announced 24 new routes for this year.
Blue Air will have eight operational bases in 2017, after the inauguration of the ones in Liverpool and Constanta seaside resort. The company currently has six operational bases, in Bucharest, Bacau, Cluj-Napoca, Iasi, Larnaca, and Torino.
The airline operated over 13,100 flights last year, 168% more than in 2014, according to a statement from Blue Air. The company also invested in its fleet, which is now made of 24 aircraft, up from only 11 aircraft two years ago.
Blue Air ended 2016 with more than 990 employees, up from 676 at the end of 2015. Most of them are Romanians, with only 8.4% being foreigners.
Blue Air is the second-biggest airline in Romania by the number of passengers carried, after Hungarian Wizz Air, which carried 5.5 million passengers to and from Romania in 2016, but ahead of state-owned Romanian airline Tarom, which carried some 2.1 million passengers.
The Romanian airline started its activity 12 years ago, and currently operates more than 90 routes to Belgium, Cyprus, Denmark, France, Germany, Greece, Ireland, Israel, Italy, UK, Portugal, Romania, Sweden, and Spain.
Blue Air introduces Bucharest-Tel Aviv flights
Irina Popescu, [email protected]
Normal