Romania joins world for new pillow fight in April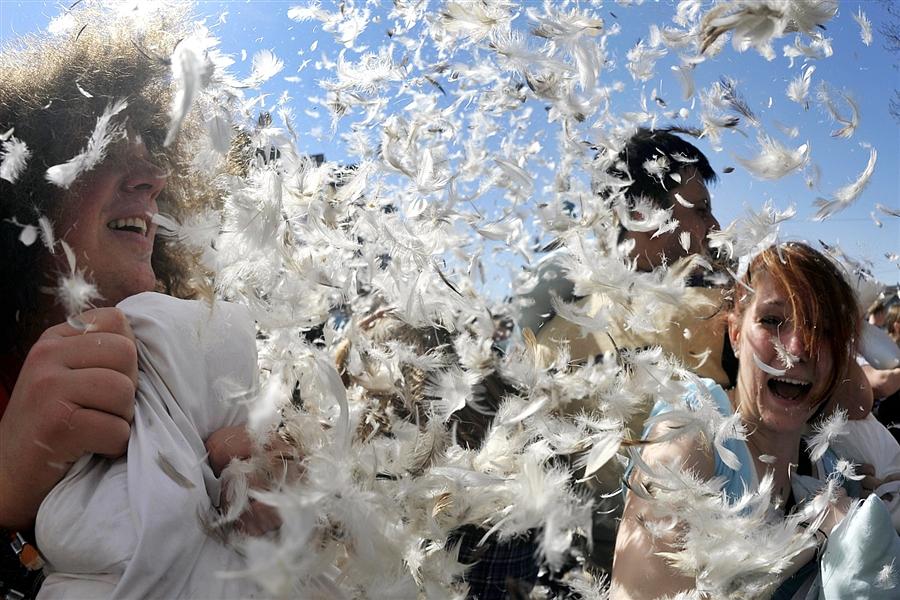 Romania will again join the International Pillow Fight Day this year, an international event happening in several cities around the world on April 2.
Those interested in this event will just have to bring a pillow to Bucharest's University Square and join the fun. The entrance is free and the fight starts at 16:00.
This is the third annual International Pillow Fight Day in Romania and the seventh edition worldwide (check the video below to see how  it was at the 2015 edition of the event in Bucharest). The event will take place simultaneously in more than 50 cities around the world, including New York, Barcelona and Tokyo.
According to the Facebook page of the Bucharest event, more than 800 people will attend this year's edition of the Pillow Fight.
https://www.youtube.com/watch?v=YkK_jIpD_m4
Irina Popescu, [email protected]
(photo source: Pillowfightday.com)
Normal