Romania Insider Awards: We're searching for game changers & values. Will you join us?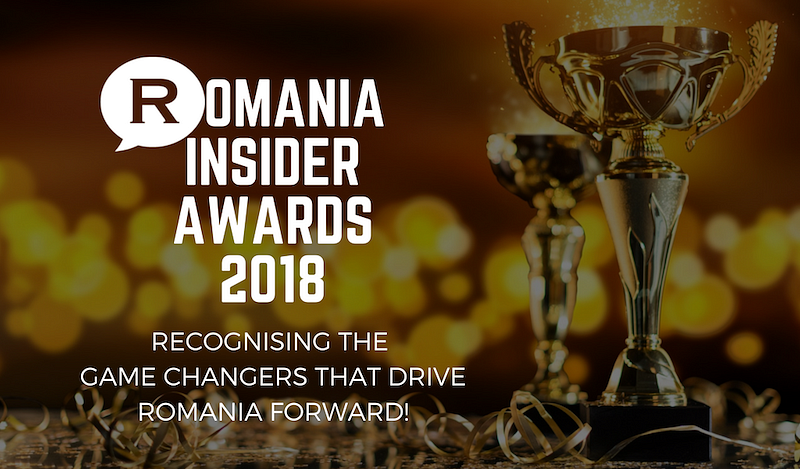 Values in Romania? We believe in them! We are searching for Romania game changers, people and companies with common values. Will you join us? We're launching the Romania Insider Awards.
Romania needs to focus on positive values now more than ever. Romanians need game changers for the good in both business and the society. They do exist. There are many people and companies in Romania that work ethically, strive for sustainability and fairness, have a good reputation at home and abroad, and largely contribute to the society.
This year, our aim is to find all these people and projects and to shine the spotlight on them. This is why we've launched the Romania Insider Awards. We want to publicly acknowledge and reward all those with a positive impact in Romania and internationally.
From May to October, we will search for:
the best innovation
the best start-up
the employer of the year
the most scalable corporate social responsibility project
the fair play real estate project of the year
the best promotion for Romania abroad
the best rural development project
meaningful contribution to Romanian society
For the first time during such an awards event, we will listen to the voice of the youth: representatives of the millennials generation will choose whom to offer the award for best contribution to the Romanian society.
A reputable jury from large companies and a board of advisors representing the main business organizations in Romania have joined Romania-Insider.com in our quest for values. They will transparently rate nominations and search for the best these categories, in a two-step selection process, with clear nomination and selection criteria as well as judging rules.
We are opening online nominations now, click here for details. Once we select eligible nominations we will invite you to express your opinion and vote online for the best of them. We will publicly reward the winners in a premium Awards Gala in October 2018 at the InterContinental Hotel, where both jury winners and public vote champions will receive recognition.
We at Romania-Insider.com have been sharing these values for the past 8 years: we believe in the positive impact on business & society, in sustainability, fairness, business ethics, and we constantly promote Romania abroad.
How could you support this event? You can submit a nomination for yourself/your company or on behalf of somebody else, you can sponsor the event, save your seats or book a branded table at the Awards Gala in October  – get in touch with us here.
Corina Chirileasa, founder of Romania-Insider.com, [email protected] 
Normal