Romania changes its coat of arms, adds crown on eagle's head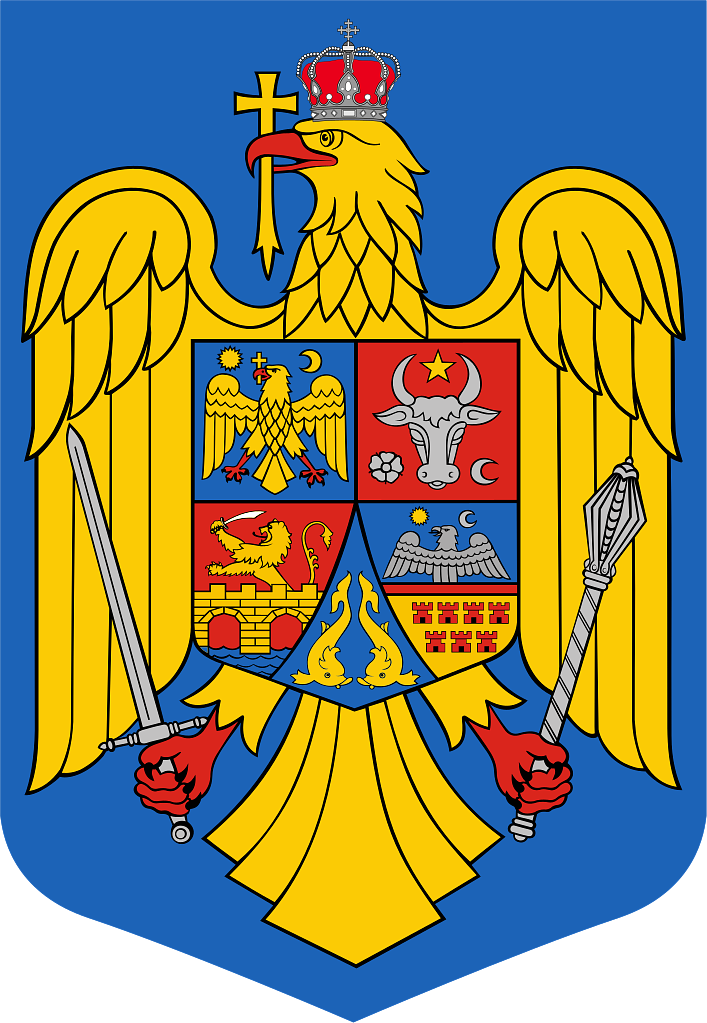 The Cluj County Police Inspectorate received last week the new Romanian flag, featuring a new coat of arms, in a ceremony marking the Day of the Police. It is the first police inspectorate in the country to receive the new flag, Mediafax reported.
The new coat of arms shows a crowned eagle, unlike the previous one where the golden eagle was shown without a crown.
Romania adopted a new coat of arms last year, to be changed on the country's flag and all official inscriptions. The law by which the coat of arms was changed was initiated by a group of MPs from the National Liberal Party (PNL), the Social Democratic Party (PSD), and the Alliance of Liberals and Democrats for Europe (ALDE). They argued for a crowned eagle in the new coat of arms as it is a symbol of "independence, sovereignty, and unity of the state."
The public authorities need to make the switch to the new coat of arms by the end of December of 2018, the year Romania celebrates 100 years since the Great Union.
Coins and banknotes issued by the Romanian Central Bank before the end of December 2018 will stay in circulation after this date, in parallel with the coins and banknotes with the new coat of arms.
(Photo source: Wikipedia)
Normal