Romania celebrates National Flag Day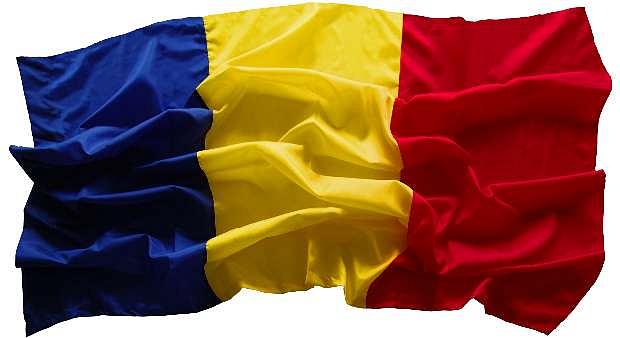 Romania celebrates the National Flag Day today, June 26, and the blue, yellow and red tricolor is flown across the country on this special day.
The National Flag Day has been celebrated since 1998, when the Romanian lawmakers adopted a law introducing it. The day is marked through several ceremonies and events organized in Bucharest and other large cities.
Romanian President Klaus Iohannis sent a message on the National Flag Day, in which he reminded people that this day represents an "occasion to honor our national flag and our entire history."
"All the major steps our country has taken are symbolically marked on the National Flag, from the great political changes to the economic and social ones. The significance of the Tricolor has been enriched with every crucial moment in the formation and consolidation of the modern Romanian state, as well as with the value of the dedication and sacrifice of those who have put their lives at the service of the national ideal," reads the President's message.
"Let's respectfully honor those who made possible the Unification of the Principalities in 1859, those who sacrificed themselves in the War of Independence, in the First and Second World Wars."
The President also said that, today, the Romanian flag "is the symbol of a modern and democratic state, a member of NATO and the European Union, a hopeful ally of the United States of America, a benchmark for stability, and a security provider in Southeast Europe."
The national flag of Romania is a blue, yellow and red tricolor, with the colors being arranged in vertical stripes of equal size. The colors are arranged vertically in the following order from the flagpole: blue, yellow, and red.
The blue, yellow and red tricolor was first adopted in Wallachia in 1834, but not as a national symbol, but as a flag of merchant ships and native militia units. The stripes were arranged horizontally, with the red stripe at the top and the blue at the bottom.
In the revolutionary context, the Romanian revolutionaries flew the blue, yellow and red flag in 1848, with vertical stripes. The tricolor became the national flag in 1859, but with the colors arranged horizontally. The blue color was on top until 1862. In 1867, both the national and military flags were changed to the vertical arrangement, with the colors in the following order: blue hoist, yellow, and red.
The flag has gone through several changes over time, especially related to the coat of arms. The plain tricolor was reestablished once the Communist era ended.
Irina Marica, [email protected]
Normal