Romania celebrates 100 years since the WWI battle of Marasesti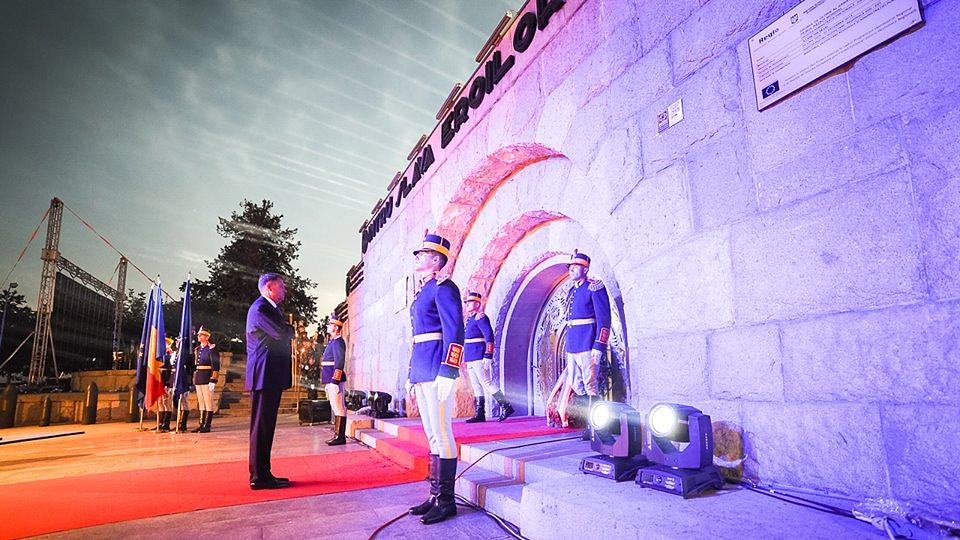 More than 4,000 people attended on Sunday evening, August 6, the ceremony marking 100 years since the battle of Marasesti, which was a turning point for the Romanian army in the World War I.
President Klaus Iohannis, Prime Minister Mihai Tudose and other officials also attended the ceremony. They laid wreaths at the Mausoleum of Marasesti, which is the memorial site dedicated to the commemoration of the battle of Marasesti and the Romanian soldiers killed during World War I.
"The historic triumph of Marasesti, together with the victories in Marasti and Oituz, have given us the dignity of existing as a nation, renewing the hope in the Great Union. Today, 100 years after those moments, the most gracious gratitude we can show for the sacrifice of the heroes is to take the responsibility of building a Romania that is strong and confident in its course," President Klaus Iohannis wrote on his Facebook page.
Liviu Dragnea, the head of the Chamber of Deputies and the president of the ruling Social Democratic Party (PSD) also attended the ceremony, alongside Senate head and ALDE president Calin Popescu Tariceanu, National Liberal Party (PNL) president Ludovic Orban, and several ministers.
President Iohannis and other officials also held speeches during the commemorating event, and visited the Mausoleum, reports local News.ro.
The battle of Marasesti was the last major battle between the German Empire and the Kingdom of Romania on the Romanian front during the World War I, and kept the northeastern region of the country free from German occupation.
Heroes' Day special: Monuments in Romania that remind people of their heroes
Irina Marica, [email protected]
(photo source: Klaus Iohannis on Facebook)
Normal