RO entrepreneurs: The entrepreneurial route, instead of the 'graduation, then a job' path with Bogdan Cange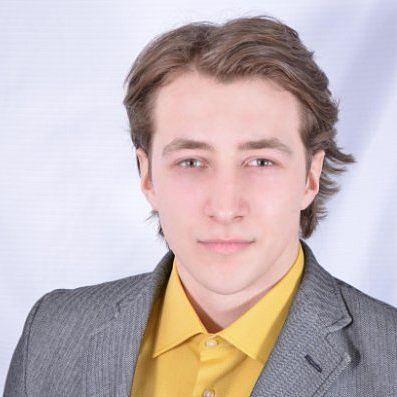 Bogdan Cange, a young Romanian, chose to go the entrepreneurial way and start his real estate business instead of searching for a job.  His business is very young, but already he dreams of battling the big players in the market for office spaces in Bucharest.  Guest writer Sanda-Maria Oana talked to him about becoming an entrepreneur just after graduating university.
Why did you choose to become an entrepreneur and not an employee?
You can always go back to being an employee. You can't just decide you want to be an entrepreneur. It is a sum of circumstances that might never return, a series of opportunities that we create and which arise from our activity. It all comes down to your thoughts. If you are constantly thinking of ways to do thinks better, or faster, or cheaper, this mindset will simply carry you in the vicinity of people with the same interests and attitude and will put in your hands the power and courage to act on your thoughts.
Why an entrepreneur? Because I am a 'victim' of the entrepreneurs I came into contact with, be it at business conferences, at past jobs, or workshops. I saw in their eyes passion for what they do – which is oh so very rare - and I wanted to see myself in them.
Some say entrepreneurship is like throwing yourself off a roof, never knowing what to expect. It is a commitment that you make with yourself that you will do anything you can, so whatever it takes to learn to fly until you reach ground. At your workplace are you willing to do whatever to close a deal, get a project done on time? Most probably not, because you have a parachute, such as a fixed income, others you can throw responsibility on, perks. Why an entrepreneur? Because it is about all or nothing.
What is your work experience?
In my university freshman year I worked for 4 months – 6hours a day – on a marketing project for an advertising company. The pay I agreed to was EUR 100. Now I feel so stupid agreeing to work so much for so little but when you are young you have to trade off money for knowledge.
If you can work hard and with pleasure for something without expecting to be paid immediately or demand a high payoff, then you may have found your vocation. And money will surely come after. As an entrepreneur, most of the time you find yourself working weeks in a row without pay. If that activity keeps your enthusiasm high, it is a sign you are on the right track.
Over the following years I worked in the fields of financial consultancy, fundraising for an NGO and in sales for software & real estate.
I encourage young people to start working from an early age and experiment in various fields and companies. While others will still not know which path to choose after university, you will have the advantage of knowing what you enjoy doing and how a workplace relations function - a very important area that doesn't get enough attention.
Where did you get your inspiration, who were your mentors?
Most people have the idea that a mentor is someone who will meet with them on a regular basis, give them constant feedback and advice, work with them on the projects they want to start off and be of moral and professional guidance. Ideally, what I found to be true for me is that any person I look up to, learn something of value from or trust, is my mentor. Someone can be your mentor without even realizing it. Someone might be a good mentor for you when it comes to negotiation, someone else when it comes to customer relationships or to ethics. Search for all of them.
What other ventures have you tried in the past?
Before getting into real estate I wanted to start a business in e-commerce. It was a service for online clothing stores. I committed to it and wrote a business plan. I even sought consultancy. I was very enthusiastic about the project but I failed to carry it out (at least for the time being). Here is why: I did not get positive feedback from entrepreneurs. It is important to be passionate but it is as just important to listen to others' objective feedback. I think I could have asked more people especially those that have business in that industry. Cash and equity, those were the issues. I needed an investment of about EUR 30,000. Contrary to what I heard, there are very few angel investors who would solely invest in an idea and agree that you still own half of the business. I had no significant amount and wanted to be majority shareholder. I found forming a team to be the hardest. If you can create a very dedicated team and all your actions come together, finding the money and the right investor to believe in the idea is not as hard. I ignored this aspect from the beginning.
How did you start your current business?
I decided to start this on my own. Although at one point I considered going into business with someone who already owned a real estate agency, however we did not share visions. I find everyone's first business to be a very personal endeavor. I wanted to apply my management techniques, my ideas, my sales methods, get it all out and put it to practice.
I took this big leap because of what others told me: "you are doing your job very well", "I am very satisfied with your service", "I want to buy from you" etc. When others trust you, you trust yourself even more. There was nothing fancy about the start but it was special on a personal level: brainstorming names for the business, thinking of expenses, standing in line at the registry to file your company registration, creating a bank account, working on a website. It was a very pleasant journey.
How much did you invest in this business?
I started with EUR 500 in May 2013. So far I have delivered services amounting to EUR 10,000, which I will reinvest in developing the business: hiring new people, office space, database improvements and logistic assets.
From 8 in the morning to 11 at night I make myself available to my clients. Weekends included. I commit to total service in what I do and when you start to think of your clients as friends/future friends it becomes easier to be available to them almost all the time.
In real estate sales, your working time must sync with your client's. If I complete my client tasks I can focus on business development. Otherwise, my time is dedicated to delivering them the office they need.
How would you asses your competition? Top what extent do you want to expand?
Competition in the Bucharest real estate office market is very big. There are companies that land very big contracts with big companies for which they usually request exclusivity. I have the necessary competitive advantages to hopefully compete in 2 years. For the moment I stick to "thinking big and acting small" and validate the unique consultancy methods that I offer.
Expanding plans include: hiring and training real estate consultants, creating new connections with office building owners and growing existent ones, client community building and improving sale process algorithms.
By Sanda – Maria Oana, guest writer
Normal