Record numbers for Romania's 2015 Transylvania International Film Festival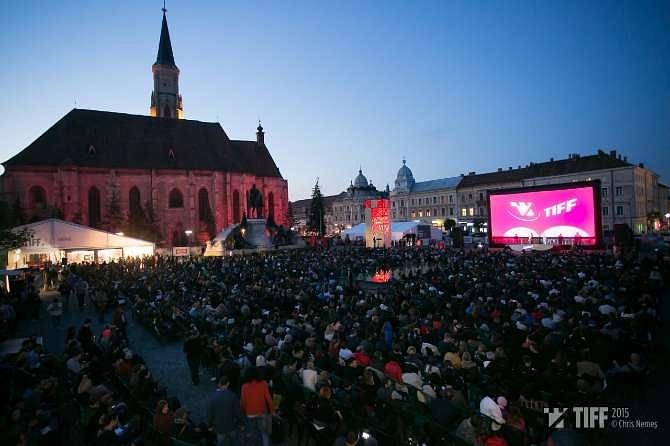 The Transylvania International Film Festival (TIFF) registered a record number of spectators this year.
The 223 films selected for this edition had 400 screenings and brought a record number of 73,000 paying spectators to the cinemas, 10,000 more than last year. Those that attended the free outdoor screenings brought the total number of spectators to over 110,000.
Some 850 guests (directors, producers, actors, industry professionals) and Romanian and foreign journalists attended the screenings and events.
The 14th edition of the festival ended on June 7 with the screening of Trash, directed by Stephen Daldry, which attracted over 2,100 viewers. It was the second most successful movie of the festival, after Wild Tales – 2,366 spectators. Romanian films Comoara/The Treasure and Why me?/De ce eu?  were also in the top with over 2,000 spectators.
The festival's website had over 47,700 unique visitors during the 10-day event, 90,510 visits and more than 637,000 page views, 20% more than in 2014. Over 90% of the users were from Romania, followed by the UK, Germany, US and France. Its official Facebook page also increased the number of fans by 9,000 from the previous edition, to a total of some 52,000.
This year, 320 volunteers helped with the organization of events in TIFF locations.
Argentinian film El Incendio/The Fire, directed by Juan Schnitman, was the big winner of the event. It won the Transylvania Trophy and a cash prize of EUR 15,000. More about the winners here.
Irina Popescu, [email protected]
(photo source: tiff.ro)
Normal