Romania's ruling party prepares pro-Govt. protests, first one to take place next week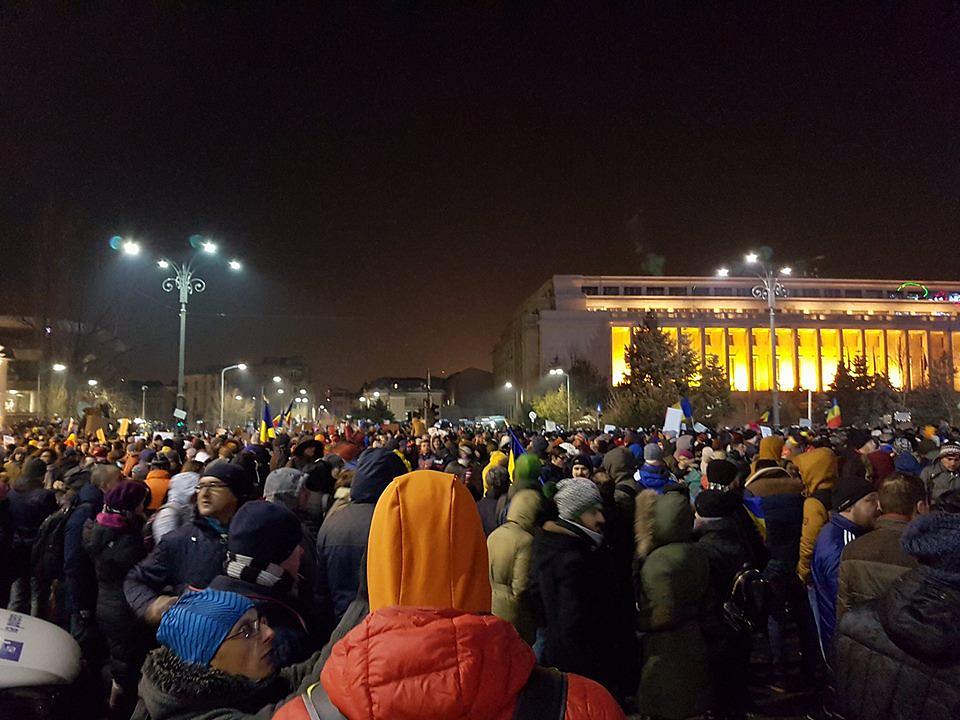 The ruling Social Democratic Party (PSD) decided earlier this month that the party's organizations across the country are free to organize protests to support the Government. PSD senator Claudiu Manda announced that a first such protest would be organized in Craiova on December 9.
The protest, which is to gather PSD supporters across the Dolj county, will be an act of support for the Government and the governing program assumed by the Tudose cabinet, Manda added, reports local Mediafax.
This pro-Government manifestation is a response to the big anti-Govt. street protests that took place across Romania in recent weeks. According to the PSD senator, more people will participate in the protest organized by PSD than in the street protest organized last Sunday in Craiova, which brought together some 1,000 people.
"First of all, we are talking about a year of government, the measures taken by this government and this parliamentary majority, the proposals made in the electoral campaign and how many of them are fulfilled, because we want to see if we still have the support of the people who voted for us, and there are about 14,000 people," Claudiu Manda said.
Meanwhile, Codrin Stefanescu, the Deputy Secretary General of the PSD, who is known as one of the biggest critics of the anti-Government street protests, also said the party needs to organize a manifestation as soon as possible, a manifestation that "will be heard from Mars."
"We should organize a manifestation as soon as possible, a manifestation to be attended by all those who support us, a protest against the parallel state, against the new Securitate (e.n. the secret police agency in the Communism), against abuses. […] The manifestation will not only be heard from Brussels but even from Mars." Stefanescu said at local TV station Antena 3.
PSD adopted earlier this month a resolution that states the existence of the so-called parallel state, namely an alternative and illegitimate power structure in Romania, which aims to control the local political power using public resources. According to PSD, this structure includes people who lead power structures in Romania, without nominating them. However, PSD's attacks in recent months have mainly targeted the chief prosecutor of the National Anticorruption Directorate (DNA), Laura Codruta Kovesi.
Romania has previously seen both anti- and pro-Govt. protests in February, after the Government adopted the controversial emergency ordinance that would have brought major changes to the Penal Code. The justice laws can now be changed through some amendments currently debated in the Parliament, which has triggered other big street protests across the country. The US also urged the Romanian Parliament to reject proposals that may weaken the rule of law.
Irina Marica, irina.marica@romania-insider.com
Normal