Politics heat up at the top in Romania as president criticizes PM for Asian tour, Montenegro accident reaction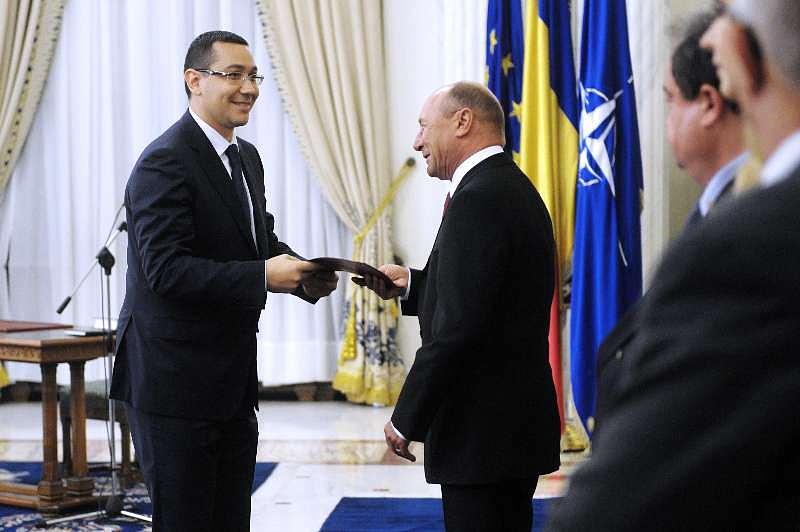 The temperature is rising again on the political scene in Romania, with the President and Prime Minister (both in picture) having again started to quarrel via local media. After the PM made some statements about the recent census data and how this would have affected the presidential impeachment last year, the president too decided to make some comments about the PM. The two have an institutional agreement, which was put in place after international institutions and the EU scolded Romania for the presidential-PM quarrel in the summer of 2012.
This time around, president Traian Basescu criticized the PM Victor Ponta for his recent Asian tour, which he described 'catastrophic, both in terms of image, and in terms of efficiency,' for which the PM did not have a mandate in place, and which should 'have upset me,' according to the president. Basescu said it was mandatory for the PM to ask for a mandate from the country's president, as he was representing Romania abroad, and considering the Constitutional Court decision on the foreign representation being an attribute of the president, and not the PM's. Moreover, a strategic partnership with China goes against the existing partnership Romania has with the US, the president added. However, being received well by the Prime Minister of China was an achievement, the president argued, which is partially due to the fact that Romania is still being respected internationally.
Basescu also argued that asking China to get involved in building reactors in Romania was a proof of not understanding technologies, as China uses enriched uranium, while Romania, simple uranium, non-enriched, so the two technologies don't match.
In his most recent media statements, the president also said he learned about the accident in Montenegro very soon after it had happened, commenting that it was impossible for the PM to have found out that late, as he had claimed, given that he was in Constitutitie Square, playing basketball. "I don't think the PM was not informed at the same time I was, he just did not realize the seriousness of the situation," said Basescu. The president said the PM was lucky to have the sub-secretary of state Raed Arafat, who took care of the issue.
He also added he dislikes how the Government is stealing with the help of the law, much like it was doing when the Prime Minister was Adrian Nastase – who was recently released from jail after serving prison time for corruption.
More about the PM – president quarrel which heated up spirits in the summer of 2012.
Normal