Romanian policeman sanctioned after supporting campaign to ban convicted people from public office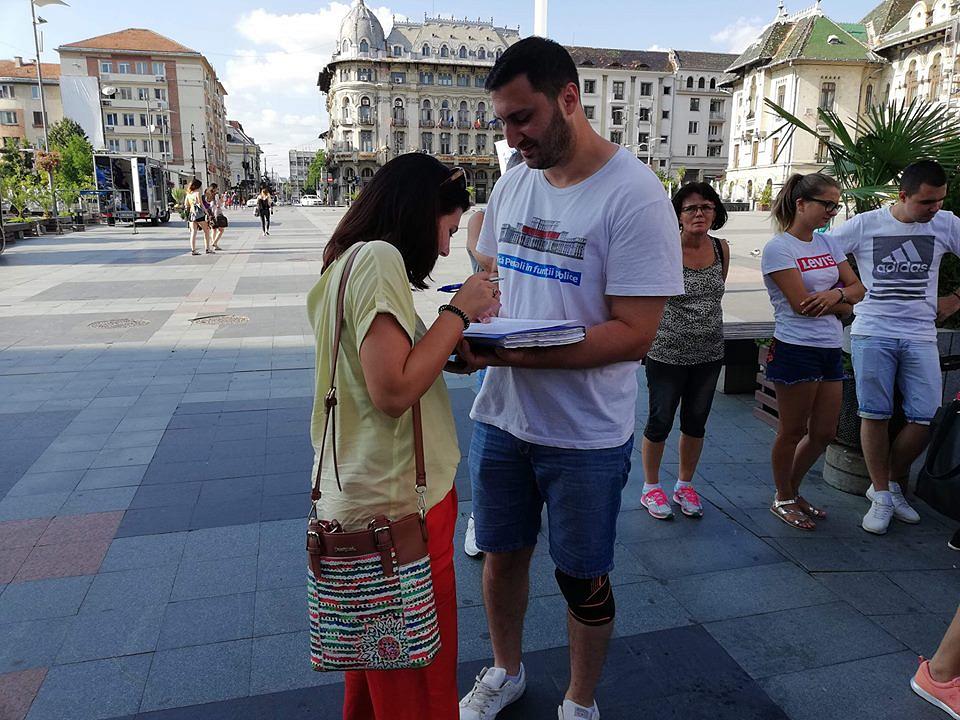 A police officer from Bucharest was sanctioned by his superiors after he supported the #FaraPenali civic initiative aimed at amending the Constitution so that it bans convicted people from holding public office.
On July 6, policeman Radu Dutu went to work wearing a white armband inscribed #FaraPenali. Moreover, he also got involved in gathering signatures for this campaign, which managed to raise one million signatures.
The police officer explained in a Facebook post that his superiors asked him to take off the #FaraPenali armband but he refused. His superiors thus decided to send him home that day.
"I refused, which is why I was not allowed to receive the equipment, I was replaced by another colleague, I was consulted by the psychologist, and then I was told to go home, as I have tree days off, and I was recommended to go see the family doctor the following Monday, without anyone telling me why I should do that, only that the decisions were made based on reports drawn up by superiors," the policeman's Facebook post reads.
He said he refused to go home, as he believed that the measures taken against him didn't respect the law, and stayed at work until 22:00, when his normal program would have ended, still wearing the #FaraPenali armband.
The following Monday, on July 9, he returned to work and filed a petition requesting to know the legal basis of the measures taken against him, as well as copies of the documents drafted on the day he came to work wearing the armband. He received an answer after a month and three weeks.
The response said the armband was applied on the uniform, not worn around the arm, which the police officer says is false. He also said the armband didn't cover the official Police signs, nor the uniform, as he wore it under the sleeve of the uniform shirt. Also, he said that the interpretation made by those drafting the response shows that the armband is perceived as a clothing item not an accessory.
The answer also said that he failed to follow the orders that day, and that he manifested a "risk of maladaptive behavior". At the end of the answer, it is also specified that he may be targeted by a disciplinary investigation.
The #FaraPenali campaign was launched by opposition party Save Romania Union (USR) and was supported by several civic organizations. It was also embraced by antigovernment protesters and famous actors, bloggers and other personalities, who joined the over 5,000 volunteers who gathered signatures over a period of five months.
Irina Marica, [email protected]
(photo source: Facebook/Radu Dutu)
Normal