Russian wins piano section at Romania's 2018 George Enescu Competition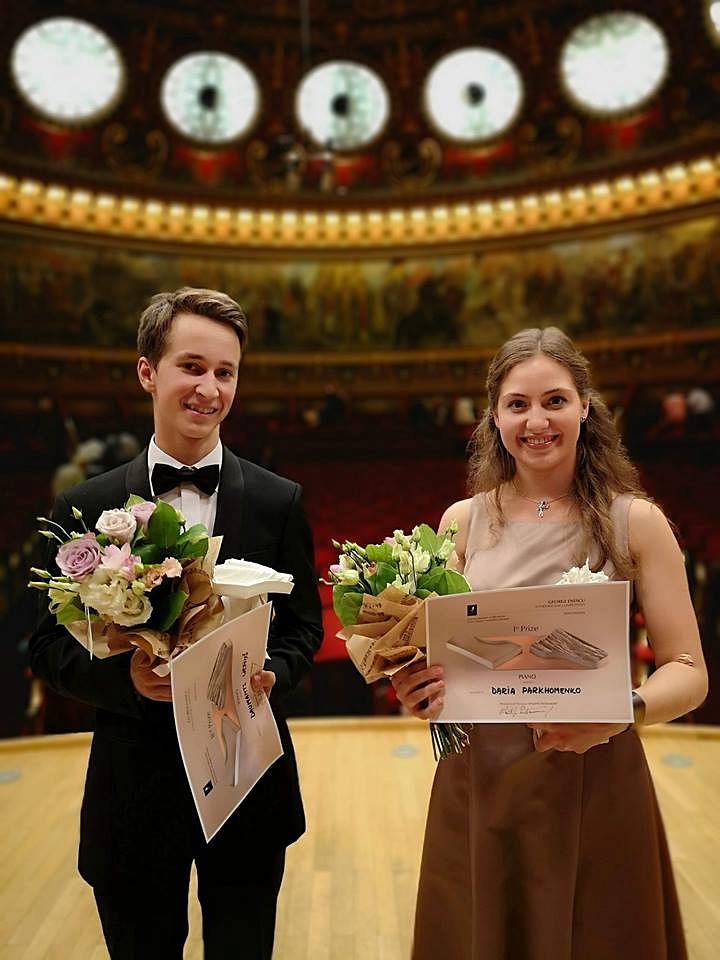 Russian Daria Parkhomenko won of the piano section of this year's George Enescu International Competition.
The 27-year-old Russian pianist received the same number of points as Latvian competitor Daumants Liepinš after the jury's vote but jury president Philippe Entremont decided the first prize should go to Parkhomenko.
Liepinš took home the second prize, while Russian Alexander Panfilov took the third place.
The Constanța Erbiceanu Prize (2 500 euros), offered by the Erbiceanu Cultural Foundation, for "the most valuable Romanian competitor", was awarded to Florian Mitrea.
Daria Parkhomenko is a student at the University of Music and Theater in Hamburg and at the Fiesole School of Music. In the final of the competition, she performed the Piano Concerto no. 3 in D minor op. 30 by Serghei Rachmaninoff. The first prize she received amounts to EUR 15,000. The second prize amounts to EUR 10,000 and the third to EUR 5,000.
The jury of the piano section was made up of Philippe Entremont, Hyoung-Joon Chang, Dan Atanasiu, Dana Borsan, Andrei Pisarev, Pascal Rogé, Peter Jablonski and Philippe Dinkel.
The George Enescu International Competition also announced the winners of the composition section. Here, Romanian Alexandru-Ştefan Murariu won the Symphonic Music Section with the Concert pour clarinette et orchestra. The prize stands at EUR 10,000. South Korean Jung Hoon Nam won the Chamber Music Section with the Scattering for string quartet. This award amounts to EUR 7,000.
The jury of the composition section was made up of Zygmunt Krauze, the president of the jury, Tim Benjamin, Dan Dediu, Adrian Iorgulescu, Peter Ruzicka, Hubert Stuppner and Cornel Ţăranu.
Young Estonian wins cello final at Romania's 2018 George Enescu Competition
Only second, third prizes awarded in violin section of Romania's 2018 George Enescu competition
(Photo: Daumants Liepinš and Daria Parkhomenko; photo source: George Enescu Festival Facebook Page)
Normal