New gastronomy hub in Bucharest focuses on pasta dishes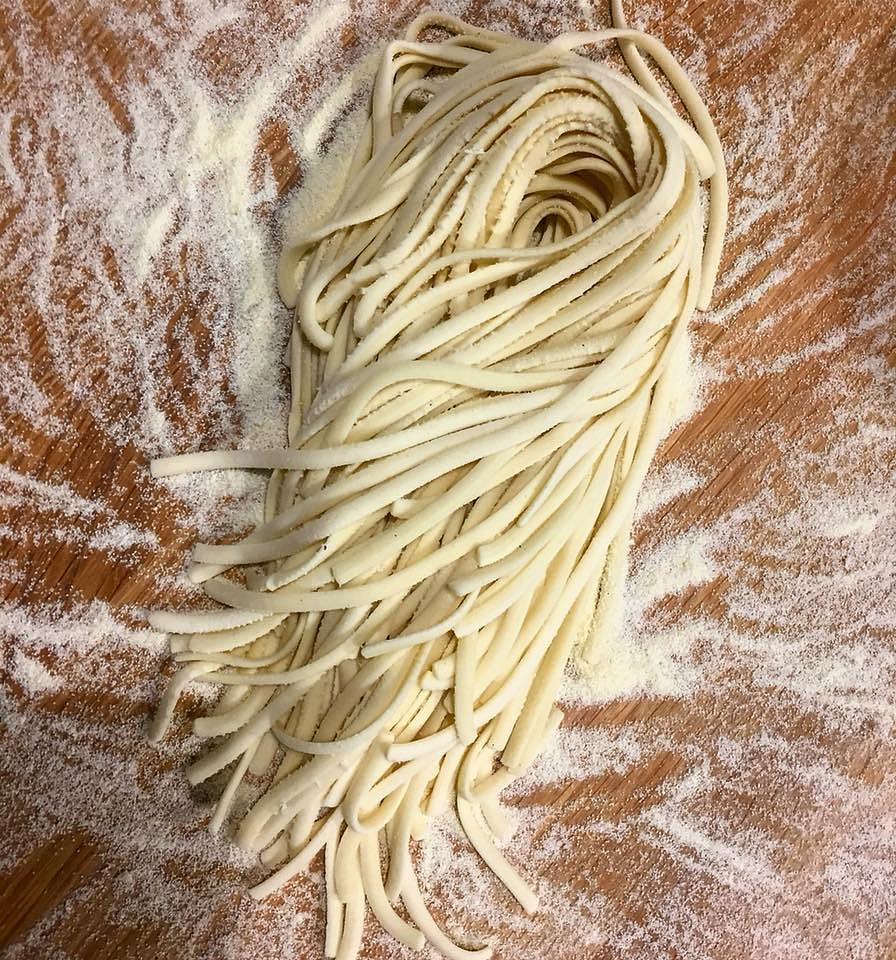 Pasta Punct is a new Bucharest gastronomy hub that combines the serving of a pasta menu with cooking workshops, where anyone can learn how to make the dish.
The project, which is the initiative of former MasterChef Romania participant Victor Nemeș, covers three parts. As such, Pasta Punct will function as a take away & delivery service during the first part of the day, between 10:00 and 17:00, turn into a venue for cooking workshops on various themes after 17:00, and a place for late events afterwards, according to Life.ro.
The cooking workshops can cover pasta or pastry and take place once or twice a week, while the late events can range from private dinners and pairing food and drink to chefs' table events featuring special guests.
The team at Pasta Punct says they chose the well-defined niche of pasta "in order to focus on improving pasta recipes and preparation methods." They plan to explore varieties of this dish from all over the world, and present not just the Italian type but also Japanese, Ukrainian, or Romanian dishes.
The current Pasta Punct menu can be checked here.
(Photo: Pasta Punct Facebook Page)
Normal