(P) Welcome to 2018 Summer School at British School of Bucharest: "Explore the World"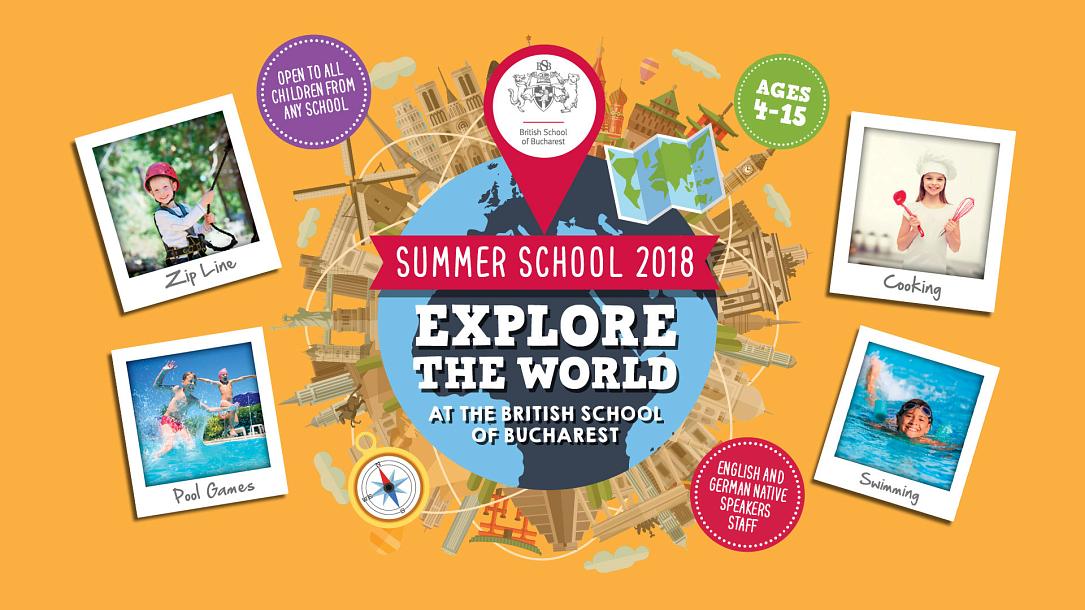 Benefit from the limited number of places available and your child will enjoy a variety of world-themed activities and inspirational cultural learning experiences, at our green and safe campus.
When: 2nd to 26th July, Monday to Friday, 09:00 to 17:00
Where: British School of Bucharest Campus
Children aged 4 to 15 who join us to Explore the World at our Summer School, will enjoy indoor and outdoor activities, while they discover and learn about amazing cultures from various continents – all in an international atmosphere!
 * UP TO 20 % DISCOUNT!
With our carefully planned timetable to suit different ages, skills and preferences, BSB Summer School attendees will enjoy time with friends and gain multi-cultural exposure through activities.
For more details regarding this year's activities and timetable, please download our brochure for Summer School 2018 from here.
We look forward to welcoming your child on our Explore the World programmes this summer!
If you have any questions or should you require further details, please get in touch at [email protected]
*You get a 20% discount for a 4-week enrolment and a 10% discount for a 3-week enrolment. The minimum period for enrolment is one week.
Normal