(P) We have a winner! See today how our school of the future could look like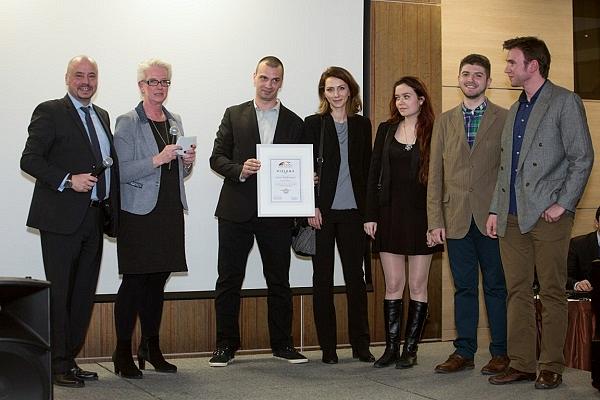 On March 14th we have crowned in an official ceremony together with parents, teachers, sponsors and representatives of the embassies of Germany, Austria and Switzerland the winners of the architecture contest.
We had a long way. The German School of Bucharest (DSBU) is now nine years old and after several relocations needs, finally, a campus that fulfills all our requirements. Our children should have the possibility to develop according to our principle "learning with the mind, heart and hands" in an ideal environment that provides enough space for creative and individual thinking. Various meetings took place, resolutions were made and challenges were accepted in order to make one big step forward and get nearer to our goal.
Four teams of architects have done their best and provided us with an image on how all this could be implemented.
If you are curious, you are gladly invited to go get a glimpse of the submitted contest articles and the architects. Pictures of the prize awarding are also available.
The German School of Bucharest kindly thanks all the fans, sponsors, and employees for their support.
(p) - this article is an advertorial
Normal