Robin Sharma comes to Bucharest! (P)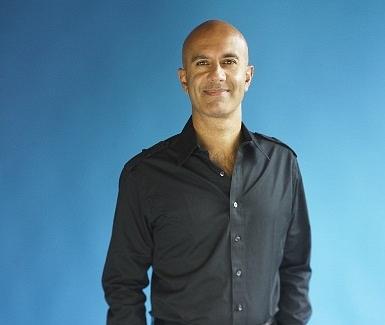 One of the most important leadership thinkers internationally, Robin Sharma, returns to Bucharest in order to hold the seminar "Best performance tactics for success".
Considered to be the business event of 2015, the leadership seminar held by Robin Sharma shall take place on 17th September 2015, and is addressed, especially, to leaders, managers and entrepreneurs that wish to improve the morale of their employees, to increase their confidence in the organization they manage and to increase the efficiency of their business in these tumultuous days. The seminar provides the opportunity of learning about new tactics and acquiring new leadership skills from one of the best motivational speakers ever, of interacting with people that share common values, are passionate about leadership and proactive in various fields of activity, and of connecting the most important players in the business environment from Romania and abroad.
Robin Sharma is the creator of the concept "the leader who has no title", which explains how the leadership qualities have nothing to do with the title mentioned on one's visiting card or with a large office. And nor has anything to do with the money we earn or with the clothes we wear. Leadership, according to Sharma, is a certain philosophy. It is an attitude. A mood. A mode of operation. And it is available to any of us, whatever we do within a company. Exclusively in Romania, Robin Sharma shall speak about the best practices of leaders who have no titles, about outstanding performance tactics for performing the daily work at a top-notch level, about the tactics the best companies use for becoming even better, about the winners' culture and the 4 key ideas for a an efficient team and, last but not least, about personal leadership lessons for coping with these times and remaining focused.   "In order to be successful in business and personal life, we should consider that we also are an important, key link in the development of the world; and without us, this would be impossible", points out Sharma, who will not come to Romania again after this event.
The organizer of this event is Anca Pascu, CEO of Diamond Experience. Having over 14 years of experience in sales, marketing and event organization, Anca Pascu planned to bring again to Bucharest Robin Sharma, one of the trendiest contemporary speakers, being motivated by the importance of having such a seminar in Romania. She organizes this event because she wants to help others to improve their lives, both the professional and the private one. She will bring before the managers and entrepreneurs from Romania one of the most important personalities in the leadership area globally. Anyone needs a model.
Her model for 3 years now has been Robin Sharma. Her virtual meeting with him was very valuable because it changed her life for the better. She started to read his books, to buy his online programs and, by implementing perseveringly what she learned in this way, she succeeded to fulfill always what she planned. This is the main reason why she wants to help others to do the same and she decided to organize this event with Robin Sharma. This would be a unique opportunity to have him close for half a day, during which she could share his most efficient tactics, which have helped people for over 15 years in companies such as: Nike, FedEx, RBS, Microsoft, Harvard University, Yale University, Ritz Carlton Hotel, Panasonic or IBM to overcome their limits, to become more efficient, more successful, to find a balance between their private life and their professional one.
The tickets for this event may be bought online at www.robinsharmabucuresti.ro and are divided in 4 categories, as follows:
SILVER package: EUR 199
GOLD package: EUR 309
PLATINUM package: EUR 429
DIAMOND package: EUR 739
The event shall take place in Bucharest, on 17th September 2015, at the Conference Center in the Alexander Hotel.
You may find further information about this event on the official webpage of the event:
Robin Sharma, who will visit our country for the third time, is a globally recognized authority in the field of leadership, of outstanding performance and life organization and the author of many works that are highly appreciated worldwide, among which the extraordinary blockbuster "The Leader Who Had No Title", which inspired a movement based on its idea that "Now, anyone, within any organization, may show leadership skills", and also of the international bestseller "The Monk Who Sold His Ferrari", its sequel "Leadership Wisdom from the Monk Who sold His Ferrari" and the motivational classic "MegaLiving! 30 Days to a Perfect Life". His customers are major corporations listed in Fortune 500 (such as Microsoft, FedEx, IBM, General Motors, Kraft), health associations and institutions. At the same time, Robin Sharma is a life coach of managers, entrepreneurs and of the most successful people on this planet, such as Richard Branson.
Romania-insider.com is media partner at this event.
(p) - this article is an advertorial
Normal