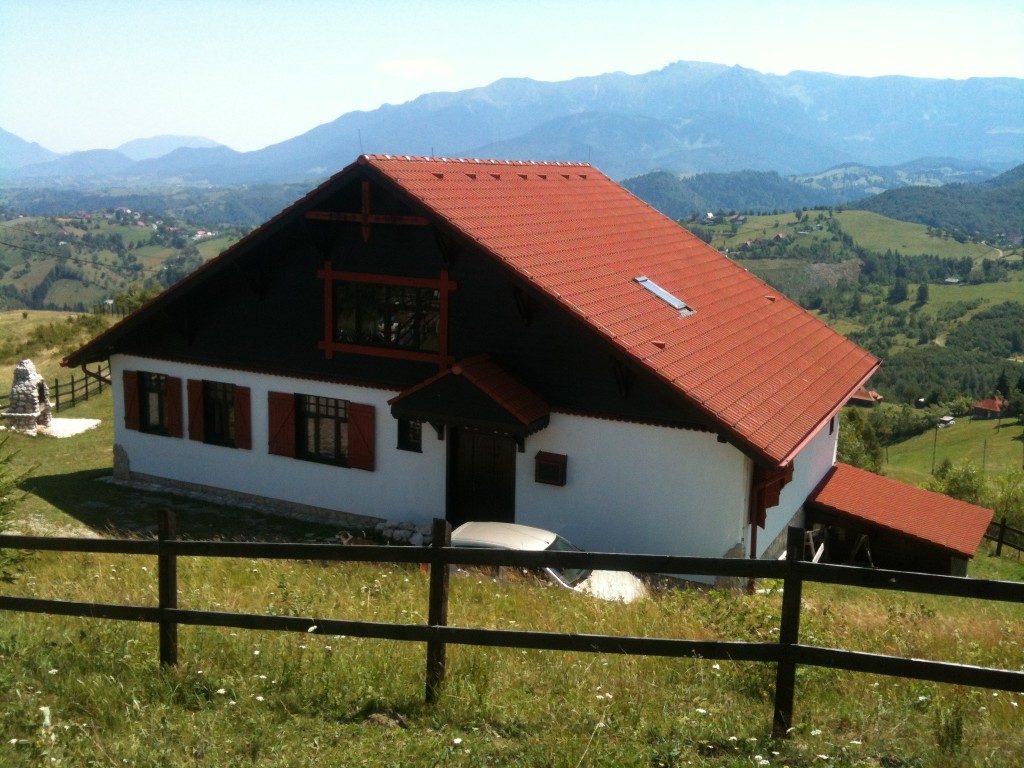 'We are in Transylvania; and Transylvania is not England. Our ways are not your ways and there shall be to you many strange things." Bram Stoker, Dracula
Although almost everyone has heard of Transylvania, very few visit it and thankfully it remains a destination for the most discerning of travelers. Much of Transylvania thankfully so far has yet to be ruined by mass tourism and subsequently still affords a genuine travel experience. Visiting the region will allow you to unlock the secrets of Transylvania amongst some of Europe's most spectacular wild mountain scenery. You can also visit timeless small villages where life has changed little over centuries and pay a visit by walking to 'Dracula's Castle' at Bran and the ancient hilltop fortress of Rasnov.
BREATHTAKING CARPATHIAN MOUNTAIN SCENERY
Amongst high, soaring peaks, wild swathes of forest, ancient fortresses, forbidding castles and timeless villages, the myths and legends, fantasies and facts of legendary Transylvania become entwined. This is a land steeped in tradition, history and ancient rituals. A land inviting you to explore deeper amongst some of Europe's most spectacular and last remaining wilderness areas. Walk beneath the breathtaking Piatra Craiului (King's Rock or Konigstein in Sachsen) ridge and down through the Zarnesti Gorge, an area where much of the film Cold Mountain was shot. A cable car ride will enable you to easily walk high on the plateau of the Bucegi Mountains and enjoy jaw dropping views across the Carpathians to the valleys and plains almost 2500 metres below. Enjoy wild and unspoiled walking in the rarely visited Ciucas Mountains too in search of bear and wolf tracks.
FLORA AND FAUNA
With the melting of the winter snows the wild flower meadows of Transylvania burst into life. Many alpine plant species can be found here including Edelweiss, Gentian etc and with the cutting of meadows still being done manually by scythe, the mountain regions of Transylvania remain as colourful as ever. Romania is still one of the last great bastions in Europe for large predators. It is said that there are more Wolves in Romania than in the rest of Western Europe altogether. The country also possesses healthy populations of both Bear and Lynx too, although all the large predators are elusive and seldom seen. This part of Transylvania is also rich in bird life too, from the majestic Golden Eagle, to a wide variety of migratory species.
CASA KONIGSTEIN
Right in the middle of the Carpathian mountains you can find our rustic mountain chalet. Casa Konigstein (Piatra Craiului in Sachsen) is situated in the village of Sirnea (Part of Fundata) on a 1,5 hectare domain, overlooking Piatra Craiului and Bucegi. The small village of Sirnea is about 170 km's away from Bucharest and can best be reached by car. In the 1960's Sirnea was officially inaugurated as the 1st touristic village of Romania. Situated at 1360 meters, it is the highest village of Romania. In the area around Sirnea you can find many natural parks and natural phenoma, such as the National Park Piatra Craiului, the caves of Pestera, the Natural Reservation of La Chisatoare, the gorges of Dambovicioara and Gradistei, or the ravine of Zarnesti. Sirnea is also well positioned for cultural day trips to some of the medieval Sachsen towns and villages, such as Brasov (Kronstadt), Sighisoara (Schasburg) or Sibiu (Hermannstadt). If you are looking for authenticity, unspoiled nature, local culture, peace and quiet and superb views in order to enjoy the company of friends and family, this is what you need. The chalet has 4 separate bedrooms and can easily accommodate 8-10 people. It has a fully equipped kitchen, 2 separate bathrooms, a large fireplace and a huge attic. The chalet is ideal for nature lovers, hikers and bikers, yoga and meditation practitioners and people who enjoy exploring the unspoiled nature and cultural heritage of Romania. For more information, please go to www.transylvanianyogaretreat.com
About the author
Peter Jansen is a Dutch national working and living both in Romania and France with his wife and 2 daughters. His wife's family is from the area and he fell in love with the pureness and authenticity of the place and its people. They decided to build the chalet in 2002, and it took them almost 4 years to finish it due to the changing weather conditions in the mountains. He can be contacted at peterjansenfrance@gmail.com. 
(P- This article is an advertorial)