(P) All aboard! InSPE Summer School is open: "Journeys around the world"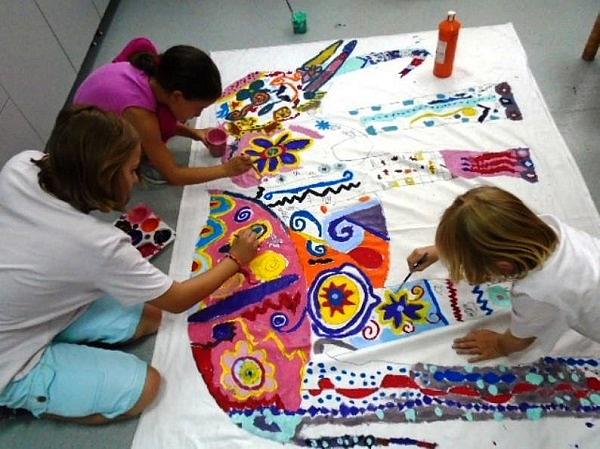 Just because the school year is over, it doesn't mean that school is in recess! At InSPE, it has become a tradition that, after the academical year ends, the Summer School begins. This year, it will last for four weeks in July.
What are some of the Summer School's objectives? To offer children, either our pupils or those who want to "taste" our unique proposition, the chance to experience activities that the regular schedule does not allow. We do it by honouring those core principles that made us an elite educational institution in Romania: learning via a hands-on approach, having fun, forging a group spirit and providing lessons that enrich the children's life and outlook.
This year, the Theme of the InSPE Summer School is one that sets the imagination alight, both that of children and their parents: "Journeys around the world". The latter can be sure that their little ones will experience adventure, enjoyment, and will learn many new things about various cultures, having a lot of fun in the process!
Such was the first day at Summer School, when children "stopped" in Asia, made Chinese lanterns and designed an impressive Dragon. They also wrote their name in Chinese characters and built Japanese temples from Lego.
The next day, children learnt the mysteries of the Ming porcelain vases, and also how to paint them in traditional Chinese fashion and made origami animals. It was a busy but exciting day, seasoned with a swimming session!
The next days were as fun as the previous ones and full of great lessons for all the children - both in Nursery and in Primary. After a brief "voyage" in Japan, they "took off" to India, but not before some PE and going out for a picnic! The Sun was on our side so that we could play with water, and afterwards we drew an Indian elephant, fully decorated with bright colours.
And as we learn by having fun, children in Nursery developed their logical and language skills by cooking tasty biscuits! We sang, we danced to Bollywood rhythms, and we enjoyed a puppet show!
"Adventure" is the name of the game at InSPE Summer School - which was proven once again when we visited Edenland Park - the place where, to their delight, children climbed trees, ran through different obstacles, had lunch in the forest and enjoyed spending time in the nature.
What are you waiting for? InSPE Summer School is so much fun!
(p) - this article is an advertorial
Normal