Comment: Thank you, Doctor!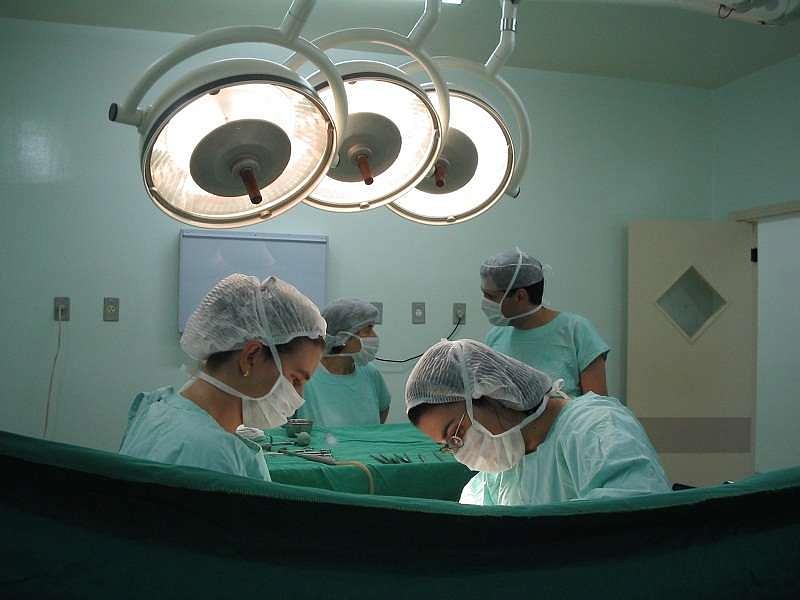 Romania was in shock after the dreadful accident that happened in Montenegro. Events like this have a huge impact on people and many times, in such circumstances, we "wake up" understanding how thin is the border between life and death and the importance of the role of chance. I was very touched by the fact per se, but, beyond the tragedy – which is and will be deeply felt for many years especially by the relatives of the deceased and of the injured –  I was also impressed by the rescue itself; the professionalism, effectiveness and the very good organization of the rescue team gave me hope.
So my article is dedicated to the medical team and I'd like to say with love and respect a big "Thank you!" But, whom should we thank?
We must thank Dr Raed Arafat, the DOCTOR Arafat, and the MAN Arafat, who is, in this situation, as he has been many times, like a guardian angel. He, with his unquestionable professionalism, organizational spirit, calm and balance, succeeded in coordinating in record time a very complicated and dangerous rescue. He took the responsibility to transport the injured by military airplane in a very short time, succeeding in keeping everyone alive (including the people in comas) and in cooperating very well with all Montenegrin and Romanian authorities.
We must thank Mr. Oprita, again the doctor and the man, the Bucharest SMURD director who, together with Mr. Arafat carried the burden of managing the results of this tragic event. A special mention which I like to make here is the good sense, the discretion and the modesty of a doctor who, in spite of the many lives that he has saved in his carrier, has never gone for self promotion and publicity.
We must thank all the doctors from the SMURD team, the paramedics who are maybe the people who live day by day nearer death than anyone else.
We must thank the nurses, doctors' right hands, and who, in many situations, need to also think like doctors. Nurses often play an essential role in surgery and in keeping patients alive.
I have been thinking about these people who used all their knowledge and abilities to save human lives and watching their attitude during these days, which reminded me of the doctor who saved my mother, doctor Danaila, who, many years ago on a gray winter day, in a cold hospital, without proper medical equipment saved my mother and extended her life by 14 years. I also remembered my dearest aunt, a very good pediatrician who after took care of hundreds of children, and who unfortunately died in a similar car accident on the way to a holiday that never happened. I remembered the Dr Pesamosca who at the Grigore Alexandrescu Hospital saved thousands of children and who died in poverty in a small room of the hospital where he worked his entire life.
This event made me think about the conditions in which doctors work in Romania, about the embarrassing and degrading salaries of Romanian doctors, about that time when the country's president advised doctors to leave the country because Romania doesn't have money to pay them. So more than 12,000 doctors left Romania only to be able to work in good conditions and to live a life of dignity and respect.
And I only have one conclusion: the real professionals who studied years and years with dedication and passion for saving human lives have two choices: to emigrate or to practice their job in difficult conditions and to live on the poverty line. But sadly there is another type of doctors (or so called doctors) who graduated the medical school only because the title sounded good, only to make good connections, to make the extra money. They love money and fame more than they love saving people and many decided to leave the profession altogether, realizing that the title does not always bring money. Many of them are now successful business people, political analysts, bankers, financial advisers or politicians. And it's very good they decided to take another path, because the noble profession of doctors needs – maybe more than any other professions - dedication, and unconditional love for people and life long learning. What I deeply regret is the massive emigration of the young and well prepared, dedicated and determined doctors and the unacceptable financial conditions for good Romanian doctors. Beyond salaries, there are other things which make life hard for Romanian doctors:
The difficulties in setting up private medical offices, the bureaucracy related to treatments, the aggressive policy of the pharmacy industry.
Actually, taking into account the excellent performance of the medical team after this tragic accident, maybe our authorities could pay more attention to the doctors' role and their abilities and maybe they will find a practical solution for keeping good doctors in Romania.
We should also thank the doctors from Montenegro who where the first on scene and who saved Romanian lives.
By Mariana Ganea, guest writer
Normal