Opinion: Setting SmartER goals and overcoming the fears that hold Romanians back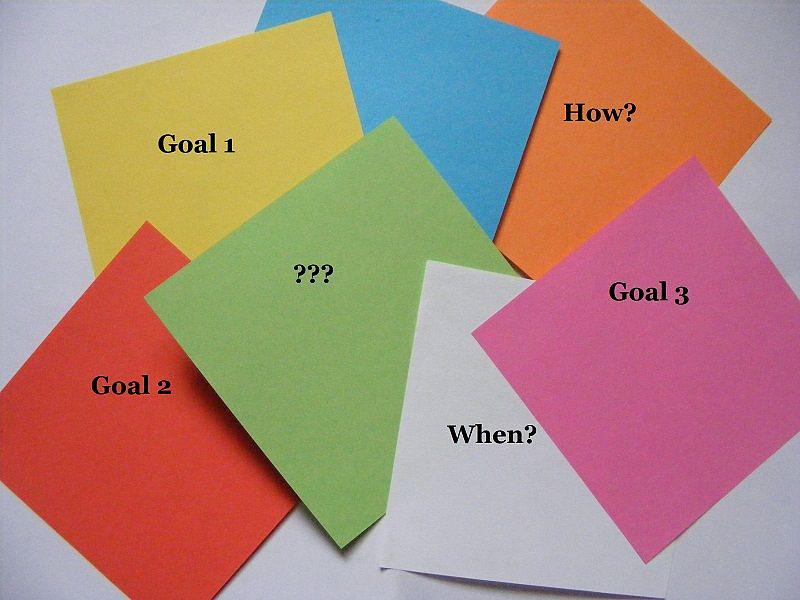 Quite a few years ago I was looking for somebody to manage one of my projects, and I was mostly looking at my current personal team and employees to see who could step up and take to the task. What I found was that nobody really wanted to take on the added responsibility, most people were scared of that level of ownership and especially when I held interviews with qualified professionals they were not ready to function based on results. This is just one small example but in general I see that most mid-level employees are happy where they are, they want to progress but only if it's convenient and does not require that much extra work. The underlying reason was that it was 'too big of a jump' and 'the risk was too high'.
This is not true for the whole work force of the country, as I have mentioned I greatly admire the value Romanians hold for education; the constant learning and degree building. However I do feel there is a slight difference in countries like UK and rest of Europe where people are used to starting at the bottom and are very determined to rise to the top as quickly as possible. The micro-managing style provides assurances to employees and leaves them relatively stress free.
International companies that have come to Romania have implemented processes within them that create such drive and a goal setting / results based mentality. This way of working is slowly being accepted as a norm and there are some areas in business now where staff have learned to work smarter not harder as well as earn based on results.
Having set, designed and customized my own version of SmartER goals for over 20 years, in my experience, FEAR is often the biggest dream-killing culprit. Whether it's fear of success, fear of failure or fear of the unknown… if you're like so many of the people I talk to, your fear may be holding you back – not only from taking action, but from living a life you truly love.
In Romania there is a large fear of ideas and effort being "stolen". This is a fair point, however in life you have to give and share more, before you get directly or indirectly. The number of times I hear people say that they have a secret or they can't tell you because of whatever reasons and such excuses are largely signs of fear of people taking advantage of their knowledge and getting rid of that job. The majority of professional international corporate staff are changing to see the advantage of working to time and budget with clear communications of deadlines however this is still a key weakness for making sure people committ to a task with results based deadlines. When one asks "What's included in the price of the job" or "What will be delivered", it's usually answered with everything you want: "Tot" ( Everything!).
I have coached numerous people in Bucharest, and one of the first things I address in the initial session is goals. What are their goals, what are their desires and dreams? When I do hear a full complete answer, I reply, 'by when and how?' This is the point where the vast majority goes silent, they have no clue of the steps necessary and if they do then they have 100 reasons to not take action today. Plans and ideas are vocally in abundance but include very little detail when it comes to execution and time frames. This is also where the coaching begins, and where I introduce them to one of my compulsory unique systems; SmartER Goals.
The absolute first step is to ask yourself What do you want? Why do you want it? Are you passionate about it? and Are you very sure you want it? Once you have scrutinized your goal then you are ready to apply the SmartER pattern.
Specific - A specific goal has a much greater chance of being accomplished than a general goal. For example a specific goal could be "lose exactly 10kg by August 2013" rather than just "get in shape" or "lose weight".
Measurable - Establishes concrete criteria for measuring progress toward the attainment of each goal you set, because when you measure your goals, you stay on track, and reach your target dates.
Attainable - You must identify the goals that are most important to you and then you can begin to figure out ways you can make them come true. You start to develop the right attitude, abilities, skills, and financial capacity to reach them.
Realistic - To be realistic, a goal must represent an objective toward which you are both willing and able to work.
Timely - For this, a goal should be grounded within a very specific time frame. So make a commitment to yourself, work hard, think positively, and be dedicated enough to catch your train.
Enthusiastic - Enthusiastically approach your goals and the results, with as much positive energy as possible. It's important to evaluate and re-evaluate your goals regularly, with an energetic attitude.
Rewarding- Reward yourself for every major milestone, and reassure yourself to stay focused.
I believe the vital factors that will push the success rate of your goal setting into overdrive, are the compelling reasons for the goal. It's essential to write down what your life will be like once you have reached your goal, how it has / will benefited you and then write down what your life would be like if you DID NOT reach your goal, how would you feel, and what you would lose out on and be sure to list all of the consequences. The other important key to success is hard work. This comes after you have set your goals. Hard work means you execute your plan with all the effort you can muster in order to achieve your goals.
Not all of us have the access to a coach or mentor; however it's important to know that this is vital for someone who wants to blossom in life. At least have somebody who can act as a soundboard, where you can release your blockages, your worries and where you can expect positive feedback and motivational approaches to your next step.
Goal setting is the true secret to success in any area of life. But although setting a goal may seem simple, achieving it is usually another question altogether. If you properly and thoroughly set a goal then the success rate of these goals will increase dramatically, provided you have the right mind-set and attitude.
Visit my blog, http://MruPatel.Com for your free eBook copy of Setting SmartER Goals!
By Mru Patel, guest writer
Normal