One company submits offer and wins right to run official taxi area at Bucharest's main railway station Gara de Nord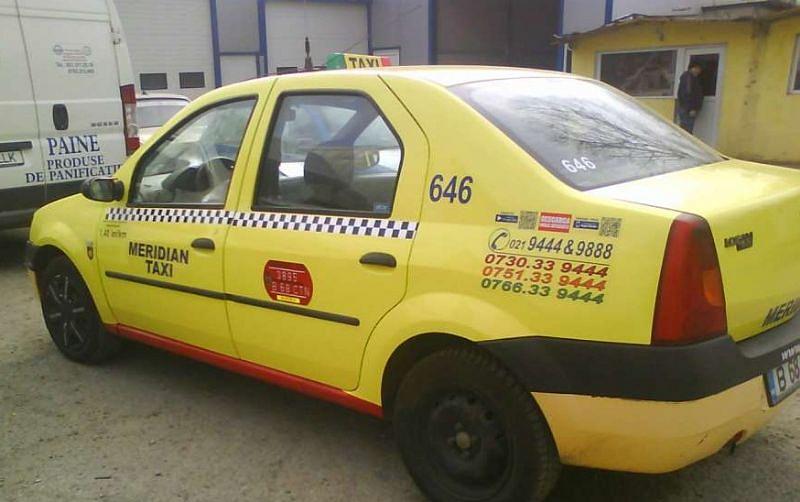 Taxi firm Meridian Taxi recently won the bid and became the sole provider of taxi services in front of Bucharest's main train station Gara de Nord. The firm has won the right to occupy the 300 sqm official taxi area at the main entrance of the railway station, for some EUR 420 a month in total.
The winner will be obliged via the contract to install 4 touch screen devices allowing passengers to order a cab, as well as install video surveillance, provide personnel to run the area, and brand the official taxi area.
Ten companies had bought the task books for this bid, but only Meridian submitted an offer, and hence won.
This project comes soon after the taxi activity was reorganized at the main airport in Bucharest, Otopeni (or Henri Coanda) airport, which is now equipped with two touch screen devices, allowing passengers to order a cab from one of the companies allowed to operate there. Meridian is also among the few companies which are allowed to take fares from the airport.
The company's tariff is of RON 1.4 per kilometer. For comparison, some of the independent taxi drivers in front of the railway station charge as much as RON 3.5 per kilometer.
At the airport, passengers are given a printed ticket with the cab number, and then wait for their cab in the special area outside the arrivals terminal. The change was made after the local media highlighted the irregularities in the cab activity at the airport, with many so called 'shark cabs', which had higher tariffs and tried to scam foreigners. The death of a Japanese student after arriving on the Bucharest airport and taking a cab with her murderer was the trigger needed for authorities to make the needed changes.
Meridian Taxi is part of Meridian Group, which also includes a leasing company, a car dealer for Dacia and Renault brands, a construction company, an insurance broker and a media company, as well as a second taxi company, National Taxi.
(photo source: mercador.ro)
Normal