Biggest classifieds website owner launches new real estate platform in Romania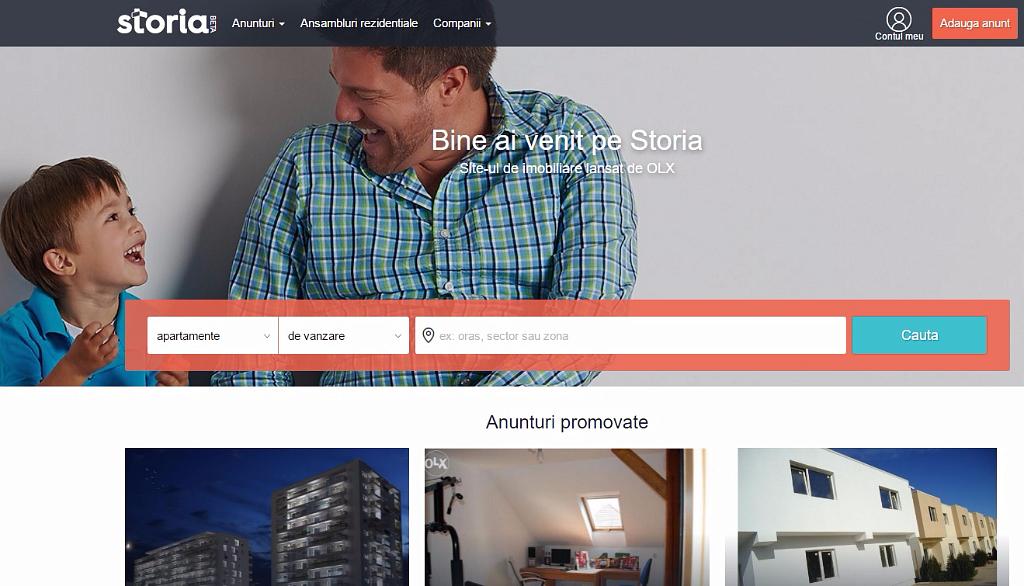 South-African investment fund Naspers, which owns the OLX.ro classifieds website, has launched storia.ro, a platform exclusively dedicated to the real estate sector.
It will be additional to OLX's current real estate platform, OLX Imobiliare. The fund has also introduced the CRM AtlaStock solution, which offers access to both platforms.
Storia.ro allows users to upload more information about the traded real estate properties, including maps, videos, information about the surroundings.
The real estate agencies posting on OLX will now be charged, starting from EUR 0.95 per ad. For publishing the ads on Storia, agencies need to pay EUR 3.99 for each ad. The OLX Imobiliare section remains partially free for private visitors. They benefit from three free ads every 30 days.
By launching the new real estate platform, Naspers will directly compete with Swiss media group Ringier, which bought the imobiliare.ro website earlier this year.
The interest for the online real estate classified ads in Romania has significantly increased in the last period. Several new players such as wizmo.ro, lajumate.ro, and directimo.ro have entered the market.
Naspers operates the OLX website in Romania through the Allegro Online Services Romania company. Allegro Online Services recorded revenues of EUR 4.27 million and EUR 5.24 million losses in 2015. OLX took over main competitor tocmai.ro in a wider international transaction between Naspers and Norwegian Schibsted Media Group in February 2015.
In January this year, OLX started charging for classifieds in the auto category, trying to monetize its growing user base.
OLX is the most visited website in Romania, according to official measurements by brat.ro. The website had over 9 million unique visitors and 29.5 million visits in July.
editor@romania-insider.com
Normal