Nine premieres and new car models at Bucharest Auto Show this October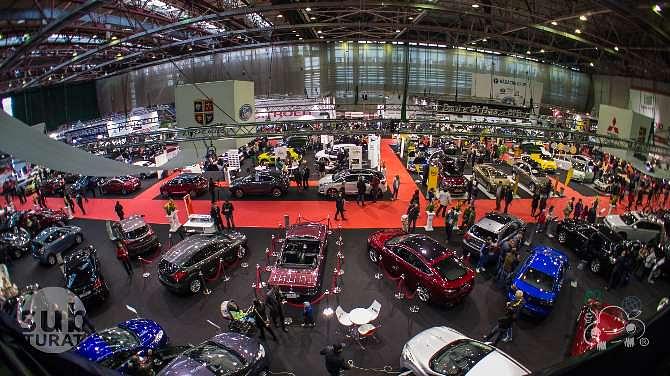 A new edition of Bucharest Auto Show & Accessories (SAB) will take place at Romaero Baneasa in Romania's capital between October 1 and October 11. The show will cover a surface of 25,000 sqm.
Over 200 car models will be exhibited during the event, including seven national premieres and new car models from Adria, BMW, Citroën, DS, Fiat, Fiat Professional, Ford, Honda, Hyundai, Isuzu, Jaguar, Jeep, Kia, Land Rover, Lexus, Maserati, Mazda, Mercedes-Benz, Mini, Mitsubishi, Nissan, Opel, Peugeot, Piaggio, Seat, Skoda, Suzuki, Toyota, and Volvo.
Opel will bring its new Astra model, which it recently displayed in launched at the 2015 Frankfurt Motor Show, and AutoItalia will exhibit the new Fiat 500.
Inchcape Motors will bring the new Toyota Auris and Toyota  Avensis, which will be officially launched at the Bucharest Auto Show. Volvo will also exhibit the new XC90 model while Automobile Bavaria will come with the new BMW i3 electric,  and the new 3 Series LCI.
Tiriac Auto will also be present at the show with several models such as A Class Mercedes Benz Facelift, Mercedes Benz GLC, Mercedes Benz GLE, and Mercedes Benz GLE Coupe. Ford will bring its new Mustang and S-Max models, while the new generations of Civic Type R, HR-V and Jazz will have their official debut on the market in Romania at the Honda stand.
The show's program also includes Bucharest Classic Car Expo, a unique exhibition dedicated to vintage cars. Visitors will have the chance to see over 50 old cars at this exhibition, including vintage racing cars, vintage American cars, and prewar and postwar European cars. There will also be old Romanian cars such as ARO, Dacia 1300, Dacia Sport, and Oltcit.
Marc Areny, the Frenchman who turned a Dacia Logan into a 100% electric vehicle, comes to the show with the special Logan. Also, iARO Camarad - a concept car made by Romanian students will also be present at the event.
Bucharest Auto Show will be open daily between 10:00 and 20:00. Tickets costs RON 25 (EUR 5.6), and the parking costs RON 10 (EUR 2.25).
For the first time, this year's edition of the event also includes SAB Air Show. The air show will take place on October 3-4, and on October 9-11 and the access is free.
The Romanian Automotive Manufacturers and Importers Association (APIA) and the Romanian Car Manufacturers Association (ACAROM) support the show.
Organizer: Romania's capital lacks the venue for an international auto show
Renault unveils automatic transmission for Romanian Dacia models at Frankfurt Motor Show
Irina Popescu, [email protected]
(photo source: sab.ro)
Normal