New prison project in Romania lets convicts support themselves, build their own homes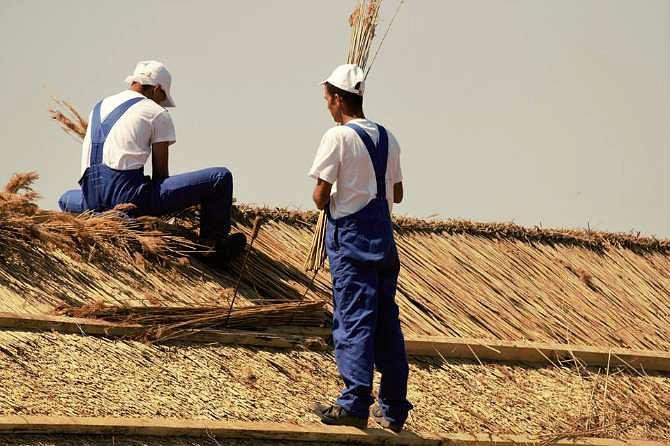 A successful project for prisoners in Norway is also being implemented in Romania, on Tataru Island in the Danube Delta. Over 50 convicts, most of them spending their last years in prison, are allowed to support themselves, build their own houses, and learn the art of traditional crafts. Once the houses will be done, they will live in them.
This project lets convicts learn the traditional house building techniques and gives them the chance to work outside. However, in the evening, they return to prison.
Norway's Embassy to Bucharest has financed this project with over EUR 580,000, reports local Stirileprotv.ro, and Romanian champion Ivan Patzaichin has helped in implementing the program.
This program had a huge success in Norway, where very few of the inmates who were part of this project have committed offenses after release. Norwegian massacre gunman Anders Breivik stayed in such a penitentiary. He is the man accused of killing 77 people during the July 2011 attacks in Norway.
After going out of prison, the inmates will be able to find a job easier thanks to their newly acquired skills.
How many people are incarcerated in Romania's prisons and why are they in there?
Shortage of 10,000 prison places in Romania
Irina Popescu, [email protected]
(Photo source: Norway Grants ANP on Facebook)
Normal