New mobile app in Romania "reads" the news to blind people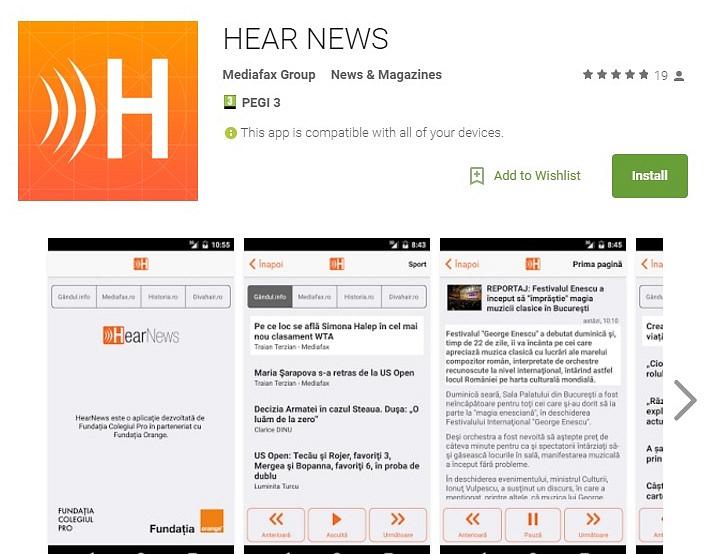 Visually impaired people can now access the news in real time via the Hear News mobile app.
Hear News is a free tool, adapted to the needs of the blind or the visually impaired, which aims to facilitate their access to information. The users can listen to the news and articles with the help of a voice synthesizer that reads the news. Every step of the user is accompanied by a voice command of the action, which guides him through the menu.
The app has been developed by Colegiul Pro Foundation and financed with some EUR 44,000 by the Orange Foundation, reports local Mediafax. It also has the support of the Blind Association in Romania and Mediafax media group.
Hear News is available for all smartphones and tablets that use the Android and iOS systems and can be downloaded from the Play Store and the App Store. Four Romanian websites are currently available in the app, namely gandul.info, mediafax.ro, historia.ro, and divahair.ro.
Romania's 2016 Night of Museums comes with audio-video guidance app for smartphones
Irina Popescu, [email protected]
Normal