New fish & seafood restaurant opens in Bucharest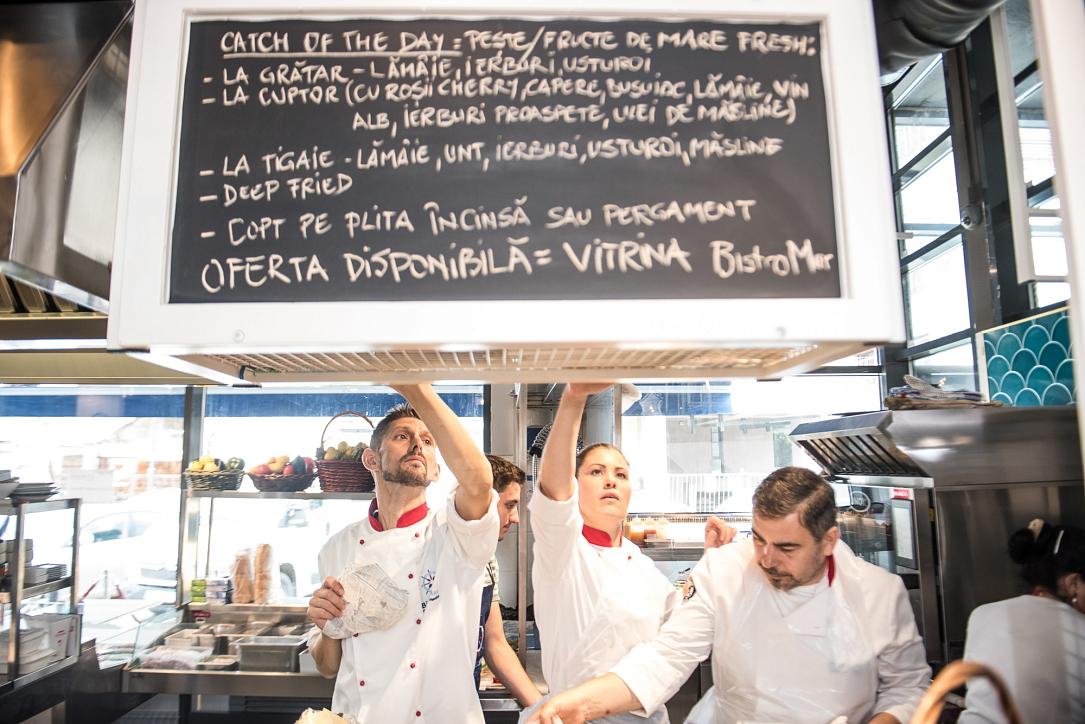 BistroMar, a fish and seafood restaurant that only uses products from Alfredo Seafood for its dishes, opened in Bucharest following an investment of around EUR 200,000.
The new restaurant is located in Floreasca area, on Banul Antonache street, and covers 50 sqm. It also has a terrace of 30 sqm. It's main concept is that of live cooking, being a Gourmet Bistro, which means that is both a bistro and a store for Alfredo Seafood products.
In terms of prices, BistroMar is in the medium-high segment. For example, a lunch for one person costs around RON 90 a la carte and RON 60 for the menu of the day.
The owners of BistroMar aim to reach a sales figure of USD 100,000 per month by the end of 2019 and of USD 1 million per year after two years of activity.
Irina Marica, [email protected]
Normal