New bridge could cross lake in Northern Bucharest park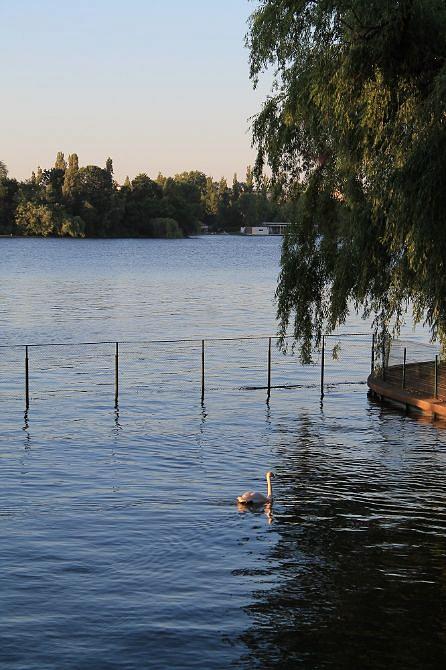 A ten-meter long metallic bridge could be set up next to the railway bridge in the capital's Herastrau Park after the Transport Ministry approves the construction, the Bucharest City Hall announced.
The new bridge would provide a way for pedestrians to cross the lake. Until mid-June, those who wanted to make a complete tour of the Herastrau lake had to cross the railway bridge as no pedestrian bridge is available. However, the access to the railway bridge was restricted after a cyclist was hit by a train and died on that bridge.
The Bucharest Administration of Lake and Parks (ALPAB) requested from the National Defense Ministry a technical offer to build the bridge and the Urbanism Department of the Bucharest City Hall has started putting together the needed documentation in order to receive the Transport Ministry approval, Agerpres reported.
The City Hall announcement came after the District 1 Save Romania Union (USR) asked for the resignation of the ALPAB director because the "situation of the crossing of the Herastrau Park lake in the area of the CFR bridge continues to be treated with indifference by the authorities."
The Bucharest authorities previously pondered the idea of installing a temporarily floating pontoon, that would have ensured the safe crossing between the two banks of Herastrau lake.
Restricted access to railway bridge in main Bucharest park after train kills cyclist
Normal