Man runs into group of people in mall parking lot in Eastern Romania city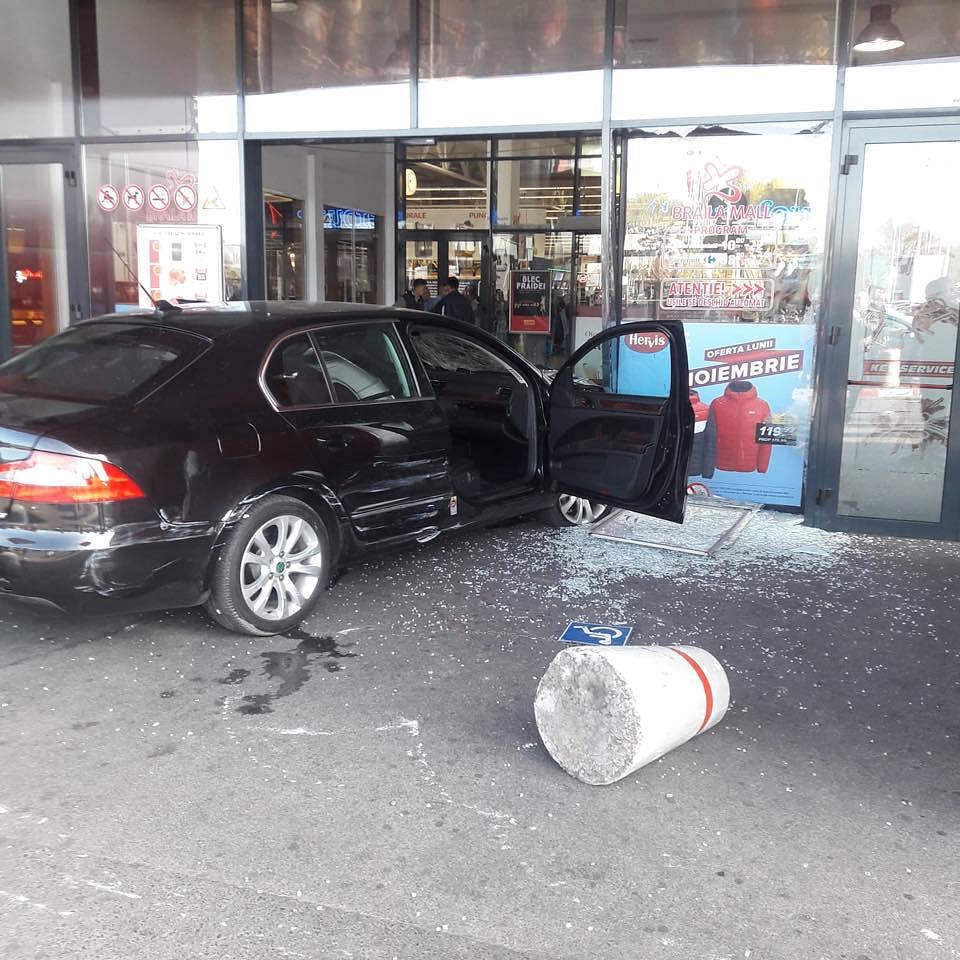 A man caused panic in the Eastern Romania city of Braila on Sunday afternoon as he drove his car into a group of people in the parking lot of a mall.
Everything apparently started from a quarrel the 20-year old man had with another person over a car purchase, according to Digi24.ro. He stabbed the car seller after they didn't agree on the price and stole the car. He then ran into two pedestrians walking on Braila's ring road and went into the parking lot of a mall, where he drove into a group of people and then crashed into the mall's entrance. Ten people were injured in total, including two children.
The young man was immobilized by people at the mall as he was incoherently shouting that "blood must be spilled in Romania". The police arrested him. The breath alcohol test showed the man had a blood alcohol concentration of 0.37 mg per liter. The man was taken to a hospital for blood and urine tests.
(Photo source: Politia Romana Facebook page)
Normal