Last-generation Romanians, passing down the roots to their American children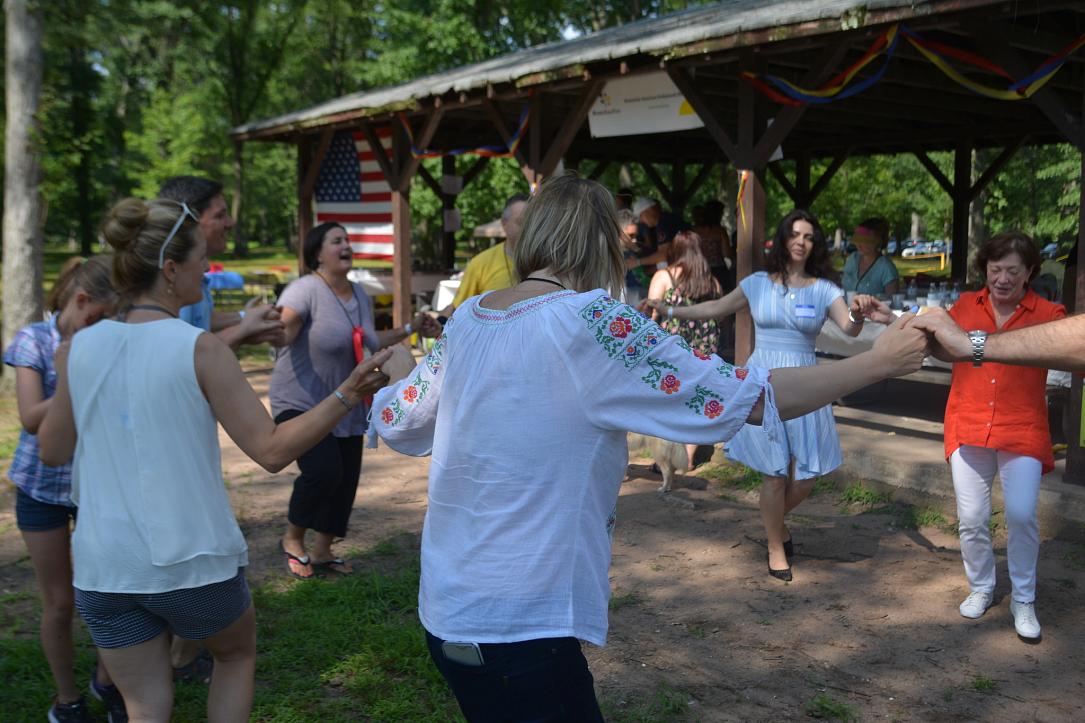 Dana Costache has been living and working in the US for over a decade. In a new series of articles on Romania-Insider.com, she uncovers the lives and stories of Romanians in the US.
It smells like mici in a public park in Ridgewood, Northern New Jersey. It's an early August Sunday, at noon. About 100 Romanians from several towns in New Jersey, New York and Connecticut gathered here for a picnic. They are Romanian – American professionals who live and work in the Tri-State Area on the East Coast of the United States.
There are at least 30 children of different ages at this first annual picnic of the Romanian American Professionals Network – RomAmPro -  community in the US. A couple from New Jersey is managing the two grills, getting ready to serve sausages, mici, and other meats to the people who wanted to taste something traditional, something from "home." Beer is not allowed in the public park. But there is plenty of bread and mustard. A Romanian restaurant from Lyndhurst, NJ, offered the mici, a delicious biscuit cake, salads and the mashed beans dip (fasole batuta).
Kids talk to each other in English. Most of them are born and raised in the United States. At school, they start their days reciting the Pledge of Allegiance. They put their little right hands over their hearts while they do it, and the entire school recites in unison. The nursery lullaby they learned in preschool is "Twinkle, Twinkle, Little Star" and their favorite Christmas songs are Jingle Bells or Rudolph the Red-Nosed Reindeer.
The children are running around, coming to the main pavilion from time to time to eat mostly snacks. While parents enjoy the Romanian goodies, they prefer Mac & Cheese, Pizza or Chicken nuggets to the Romanian mici. They are our American children.
As I watch them play at this large reunion of Romanian families, I wonder whether our children have strong Romanian roots. And why would it be important that they do?
Some families insist their children speak Romanian at home. Most children, though, talk back in English when spoken to in Romanian. Once they go to preschool and then to elementary school, they grow up in the culture of the country they live in. The children of our small Romanian-American community are first-generation Americans. Does that make their parents last-generation Romanians?
The community here does not meet that often, and not in such large numbers. Events like this picnic happen maybe twice a year. We are Romanian-American professionals aged 30 to 50, who live and work in the area. Some have been here for 30 years, some for "only" a decade, which is my case, and very few for 5 years or less. Most are Romanian couples; a few are Romanians married to Americans.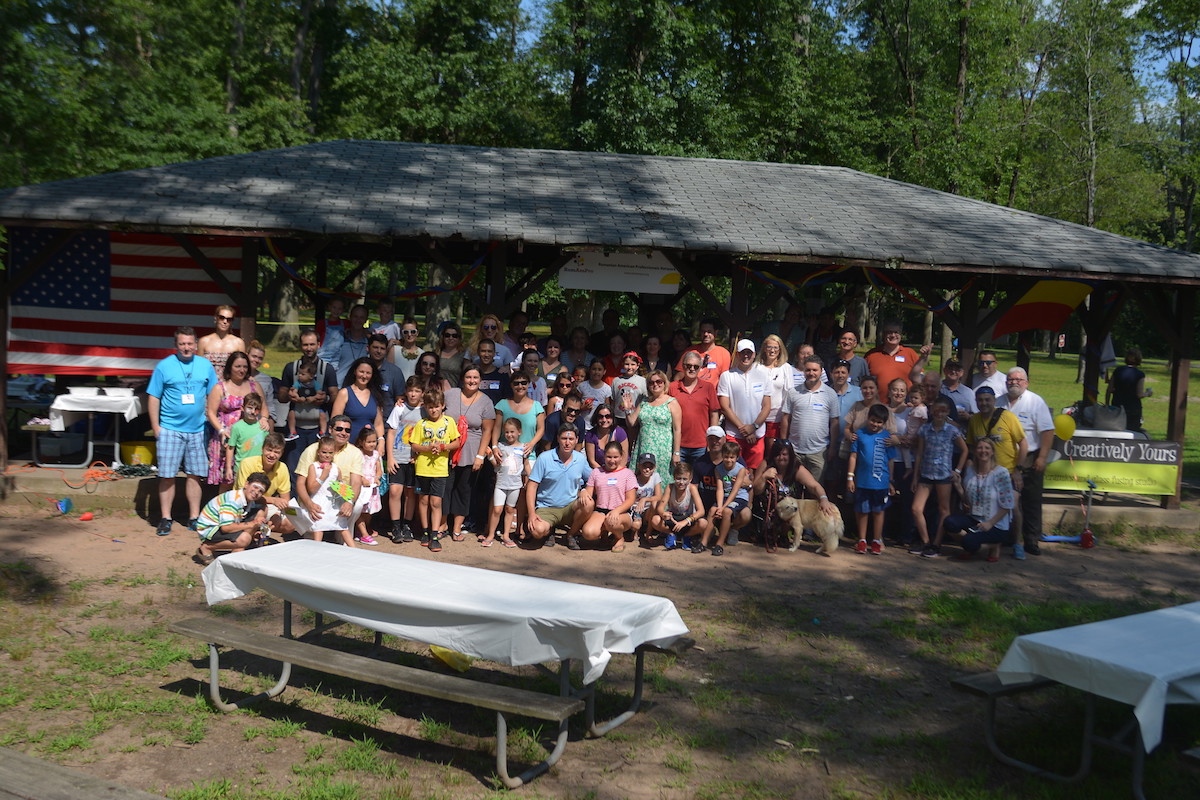 The Romanian American Professionals Network brought them together, aiming to build a strong Romanian-American community. It also created a Romanian School that offers the community's children the chance to learn how to (better) speak Romanian, as well as how to read or write in their parents' native language. This school runs in Ridgewood, New Jersey, and offers classes on Friday evenings and Sunday afternoons, during the school year.

We've all built our lives in the United States. Our children are Americans whose native language is English. For them, Romanian is a second language and Romania is the country they visit during the summer and where their grandparents live.

I wonder if such a Romanian school, temporary as it may be in its endeavor of shaping the young minds and hearts of the children of last-generation Romanians, would succeed in accomplishing the one thing that the Polish, Italian, Irish, German, Dutch, Greek diasporas have: giving them a sense of pride that they come from Romanian parents, that they have Romanian roots.

There are several strong and tight-knit immigrant communities living on the United States' East Coast: the Polish, the Greek, the Irish, the Italian, the Jewish. There are several small towns in New Jersey where you hear Polish spoken everywhere; there are Polish banks, Polish restaurants, Polish grocery stores. Astoria, a neighborhood in Queens, New York, is home to a large Greek Community, most of whom arrived in the 70's from mainland Greece and Cyprus.

The Irish-Americans have their own special holiday celebrated throughout the U.S.: St. Patrick's Day. The Italian-Americans celebrate their heritage on Columbus Day.  The Jewish population has retained and passed down their culture in the least unadulterated way, to their American offspring.

A Polish neighbor recently told me she has been sending her elementary-school children to a Polish Summer Camp in Poland every summer for the past few years. The children get to speak Polish for a month and befriend other children of Polish immigrants who come from other areas of the United States, from the U.K. and other European countries, just for the summer, for a cultural immersion.

I wonder how many first-generation Americans, British, French, Canadian, German, Spanish, Italian children of Romanian immigrant parents would come to such a Summer camp, if it were consistently organized in Romania. What would happen there? What would they learn?

Would they be acquainted with the writings of Eminescu and Caragiale? Would they visit historical sights? Would they learn about their Dacian-Roman heritage? About the famous Romanian inventors, artists, athletes?

Even after 30 years in the United States, most of us, American-Romanians, still respond similarly to the same Romanian (mostly childhood-related) emotional triggers. We laugh at a certain type of humor, we prefer certain types of foods, we cherish childhood memories whenever we can share them with another Romanian emigrant.  Because therein lie our personal values, our emotional foundation, which have determined our response to pretty much everything life threw our way once we reached adulthood, especially in our life as immigrants.  Perseverance, commitment to doing well in school, ambition to succeed, these are behaviors strongly connected to values and habits we learned in our Romanian childhood.

How can we all make sure our Romanian roots are passed on to our American (or British, Canadian, French, German etc.) children?

Photos by Dana Costache

Editor@romania-insider.com

Normal

-->