Romanian President to receive German foundation's award for services to democracy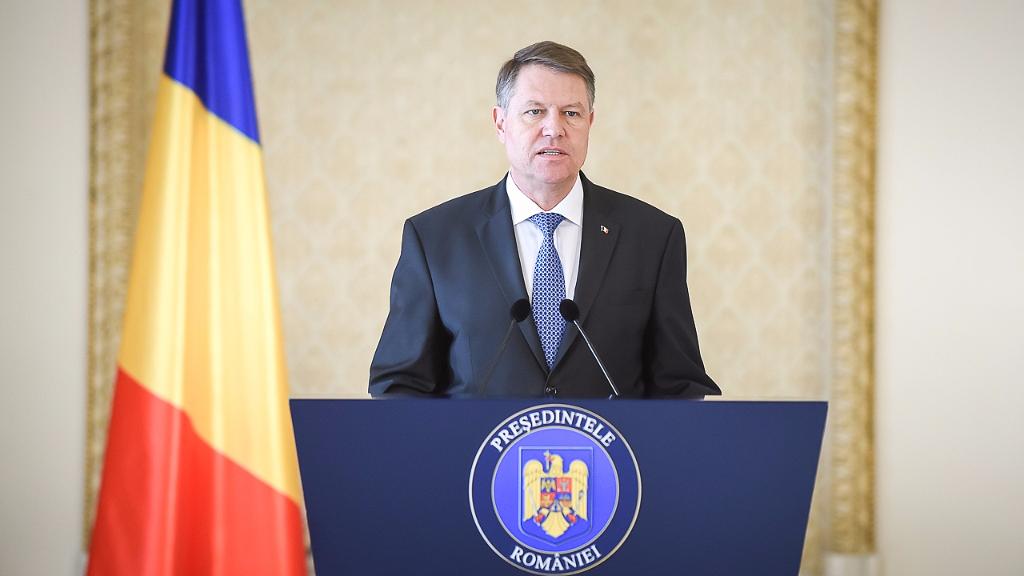 Romania's president Klaus Iohannis will receive the Hanns Seidel Foundation's Franz Josef Strauss award for services brought to democracy and the advance of Romania in the European Union, Stirileprotv.ro reported.
The award recognizes the president's fight against corruption, support of judicial reforms and the rule of law, and the efforts to improve the democratic process in Romania.
The distinction, amounting to EUR 10,000, is named after German politician Franz Josef Strauss, a representative of the Christian Social Union (CSU), a Bavarian party which alongside the Christian Democratic Union of Germany (CDU) forms the CDU/CSU union in the Bundestag. Chancellor Angela Merkel is the leader of the CDU.
The distinction seeks to encourage remarkable achievements in politics, business, society, arts & culture, the promotion of peace, freedom, law and democracy.
The award, which is not given at regular intervals, will be offered in a ceremony held on June 2 in Munich.
German chancellor Helmut Kohl, Hungarian prime minister Viktor Orban, former US president George H.W. Bush and EU Commission president Jean-Claude Juncker were some of the previous winners of the distinction.
Iohannis, who assumed the presidential office at the end of 2014, served as the leader of the Democratic Forum of Germans in Romania between 2002 and 2013. He was a mayor of the central Romania city of Sibiu between 2000 and 2014. This is where an informal meeting of EU leaders will take place on Europe Day, May 9, in 2019.
Normal