Romanian president joins cleanup campaign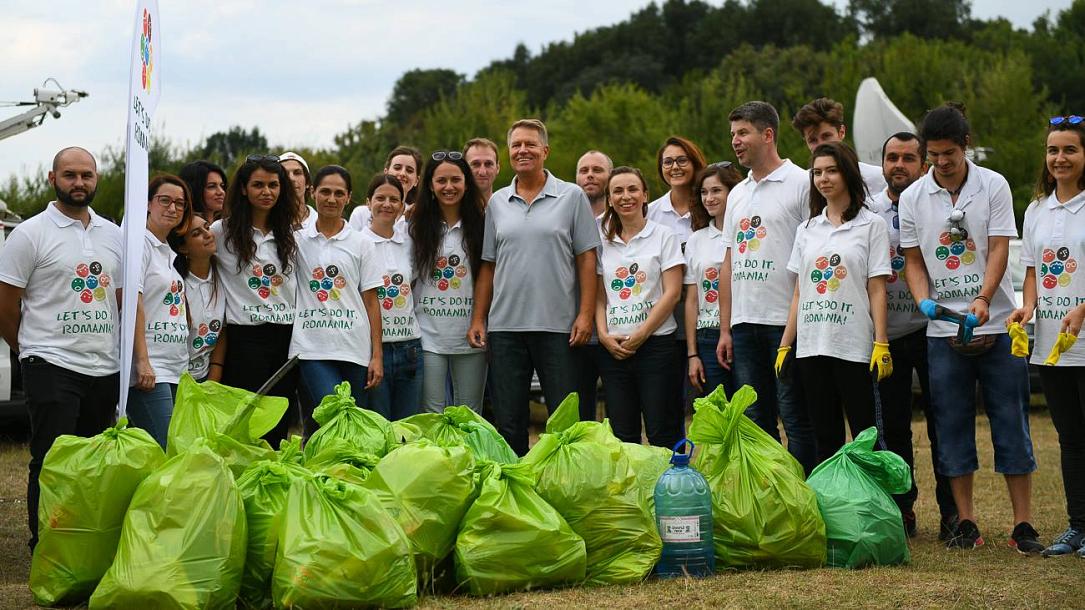 Romanian president Klaus Iohannis joined a cleanup event on Tuesday, September 11, which was carried out in the Cernica forest near Bucharest. Together with other volunteers, the president helped clean the forest of the trash left behind by other people.
The event was organized before the big global initiative World Cleanup Day, which will also take place in Romania on September 15. At international level, 150 countries joined the global social action. Locally, the campaign is organized by Let's Do It, Romania!.
"I want to congratulate those from Let's Do It, Romania! who joined me today in this action. You should know that this is not their first action of this kind, this year's action is their sixth, and in these years they have mobilized almost a million and a half volunteers," Iohannis said.
"Why do we do these things? We have a beautiful country! Unfortunately, many believe that nature is a kind of garbage dump. The rest of us who understand that nature must be preserved, cared for, come and pick up the garbage. It is very important to understand that nature must be preserved clean, that the environment must be kept clean and, until we all stop throwing garbage in nature, it is good to give examples."
The president refused to answer to the journalists' political questions, however, but said "an in-depth cleaning is necessary," according to local Digi24.
The goal of the World Cleanup Day, which will be organized on September 15, is to mobilize 5% of the world's population to produce a real change in behavior towards resources and generated waste.
Irina Marica, [email protected]
(photo source: Facebook / Klaus Iohannis)
Normal